If you have a basement that includes a washroom or a toilet, then you have probably dealt with a sewage pump. And if you haven't, then you are one lucky guy! Most of us prefer not to deal with it as it is used to carry waste liquid and solid materials from basement places to the main sewage line.
But once it stops working, no matter how itchy you feel about this, you definitely need to see what's going on.
This can call for a replacement, as well. To find out the best sewage pump for your household, you need to have an in-depth idea of the sewage machines available on the market.
However, to ease up your pain, we have carefully picked 7 best sewage machines that you can add to your cart right now!
Editors' Picks: Top Sewage Pump
What Is a Sewage Pump?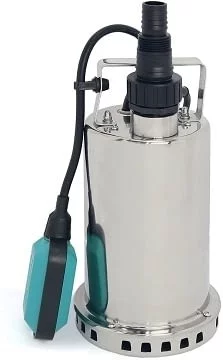 A sewage pump is a machine that is used to carry sewage solid and liquid waste items from one point to another. For most of the cases, this machine can move and transport solids of 2-inch in diameter.
It is pumped from the sewage basin to the actual sewage system. Sometimes it is impelled to the septic tank, as well. In order to do this, a sewage machine is typically set at the very bottom of a sewage basin.
A sewage machine can be of different types. It can be automatic, dual, or manual type. Moreover, as the sewage device is most commonly submerged underwater, it is also called a submersible sewage pump.
What to Look for Before Buying a Sewage Pump?
So, you are up to buying a sewage pump for your household? Well, here are some important issues you need to consider before adding one to your cart.
Water Flow Level Is Crucial
It's not the motor power we are concerned about - it's about how much liquid the machine can move and transport. That is measured in GPM - Gallons Per Minute. If you can find a sewage device with higher GPM flow-rate, you are going to have a perfect pump in your basement.
Durability Is the Key
A submersible pump will be kept underwater and liquid for its whole life. It must be corrosion-resistant and be able to withstand pressure. Make sure you chose the most durable and heavy-duty machine on the market. Cast-iron made machines should work just fine in household use.
Check Your Electric Hookups
Typically, most of the common sewage pump operates on a standard electricity outlet. If you have a 230V machine in your basement, you should replace it with another 230V one. And if you have hookups designed for 110V, then you should find a device accordingly.
Find Out the Efficiency
A higher motor power with lower flow-rate should not be considered to be an efficient performer. Flipping this up, a lower-powered motor with high flow-rate should be the ideal performer for you with greater efficiency.
Grinder Pump Can Be a Choice
If the waste materials need to travel a longer distance and solid materials are more than 2-inches in diameter, you better go for a sewage grinder pump. This will slice all the materials into smaller pieces and use higher pressure to transport all the waste to the septic tank or system.
Longer Power Cord Works Great
Most of the common sewage pumps come with a 10-feet power cord, which is kind of okay to use. If you need to connect a longer power supply, then you should go for long power cords. There are some sewage machines that are equipped with 20-feet power cords, as well.
List of Our 7 Best Sewage Pump Reviews 2023
Locating the perfect-fit device for your sewage system is a hectic job, even if you are pretty familiar with pumps. We have carefully picked some of the best machines available in the market just for you.
1. Zoeller Waste-Mate Sewage Pump Review - Link
Our first pick is from the famous pump-maker, Zoeller. They have been producing high-quality submersible, grinders, and sewage machines since 1939. If you put your hands on the Zoeller M267, you will realize the expertise they've been bringing in for decades.
This is one of the most popular pumps among US users. It is optimized and crafted for use in different types of septic, lift, and sump stations. Furthermore, it has the capacity to lift 2 inches of wastes to about 22 feet high.
Its build-quality is pretty durable and strong as it is mostly constructed by cast iron, especially the vital parts of the machine. The motor housing, the volute, and the base are some of the important parts of the machine that are carefully made from the durable cast iron material.
The machine comes with a two-pole mechanical vertical floating switch with a vortex impeller that isn't prone to clogging. Do you have a sump pit that's so narrow and a bit shallow for a tethered floating switch? If yes, then this vertical float switch is going to be the best option for you.
Its non-clogging impeller paves the way for the solids to pass quite easily. Moreover, the M267 is equipped with a plastic impeller that has a metal insert. It doesn't get affected in the basin by the materials.
The M267 has a discharging size of two inches, and it has a flow rate of 128 gallons per minute. Quite impressive flow for a regular water pump.
It will automatically switch itself off as soon as it detects that there is a lack of water supply. This will ensure the pump's safety from unwanted damage. It will try to restart itself shortly after it went off, to check if the water level is raised.
Pros
Made from durable and strong cast iron
The vortex impeller is designed with a non-clogging feature
Corrosion-proof epoxy-coating
Supports a flow rate of 128 GPM
Automatic switch-off feature in case of lack of water
Cons
It doesn't have a separate electric cord for the switch

2. Liberty Submersible Automatic Sewage Pump Review - Link
Up next, is the Liberty LE51A. Whatever type of sewage pump you are looking for, the Liberty just produces the best one of it. They manufacture some of the highest quality industry-graded sewage machines for home and commercial use.
The Liberty LE51A comes with a 115V powerful motor. Its thermal protection and permanently lubricated bearings make it one of the most competent and efficient motors out there in the market.
It can pump at a flow of 160 Gallons Per Minute, which supersedes the standard industry-requirement. With that amount of flow rate, all you need to do is relax and leave all the tasks for the device itself.
All the fasteners of the motor are made from stainless steel for the best protection of the pump while in use. The housing of the machine is coated with heavy-duty epoxy-coating to prevent any type of corrosion underwater.
Its quick-disconnect power-cord design helps it to maintain the proper power supply and save it from any damage related to power-failure.
This machine can handle solids up to 2 inches pretty easily. It can easily help you with your solid wastes in the basement or the toilet placed in your basement area. As it has a shut-off head of 25 feet, you can easily lift water to a greater height with normal pressure applied.
Its 10-feet disconnect power cord is very handy to use, especially when you need to replace the cord. It helps you replace the cord without even breaking the seals on it.
The LE51A sewage machine features an adjustable switch that is equipped with a series plug to enable manual bypassing. In case the switch fails to work, the pump cord will be separated, and it will be plugged into an electric output.
Pros
Pumps at a flow rate of 160 GPM
25-feet of shut-off head
Thermally protected and oil-filled motor
Fixed lubricated bearings
Stainless steel fasteners and shafts
Quick-disconnect feature
Cons
It is a bit louder than other similar pumps

3. Acquaer Durable Cast iron Sewage Pump Review - Link
If you need a simple, affordable, yet a well-performing device, then look no more. The Acquaer ½ HP pump is here.
Although the flow of water may not surprise you that much, an 80 Gallon Per Minute flow-rate definitely comes under the acceptable rate for the pumps that are used regularly.
This one is best suited for home use and light commercial use, as well. It performs best if the wastewater it is dealing with doesn't contain much of clogging materials. Although the machine lacks grinding capacity, it is still high-performing enough to pass solids of two-inches with great results.
What makes this little tough-guy slide its way to our top selections? It's the 27 feet head it comes with. This height provides it with a promising vertical lift that you will need for optimum clean-up.
This is made from heavy-duty cast iron for it to last long and give ample durability. Coupled with the half horse-powered motor, the Acquaer ½ HP pump is truly up for rough-use.
Moreover, it is very simple to install the machine. It is attached to the 10 feet power cord first and then connected to a 115 Volt electric power output. Switch it on, and it starts to do its job.
To make it even smarter, the device features a tethered piggyback floating switch, which can turn the machine on and off automatically by detecting the water level.
Some people are really pissed off when the sewage pump sounds like a giant tractor inside. Thankfully, this machine produces almost no sound while in full operation. That's a rare feature to have in a sewage machine.
Pros
Made from heavy-duty, durable cast iron
It comes with an automatic thermal overload protector motor
Features an adjustable piggyback float switch for automatic operation
It comes with a 10-feet easy-to-connect power cord
Produces less to no sound while in use
Cons
The float-switch is not very impressively made

4. Wayne RPP50 Cast Iron Sewage Pump Review - Link
Our third choice is the Wayne RPP50 sewage pump. Many may raise their eyebrows as it flows water at a rate of 95 GPM, but that's not the only yardstick to judge a machine.
Even if the flow rate seems a bit average, the RPP50 can drain water pretty fast. It is a perfect fit for different types of pumps - sewage, effluent, groundwater, wastewater, etc. This powerful machine can discharge solids up to 2 inches of size.
If you were thinking of a pump that can automatically control itself, you might need to have a look at this device. It has a pretty wide-angle floating switch that can determine the water or fluid level.
The moment the fluid level rises or falls, the pump will automatically switch itself on and off.
As an extension to this feature, Wayne RPP50 introduces a 'Switch Genius' water sensor. The name suggests it all - the sensor is genius enough to sense the water and immediately get started on its own.
Don't get confused by the half-horse powered device - it is almost half the size of any other similar pumps in the market. Weighing only 23.5 pounds, the machine is one of the easiest and simplest devices you can install.
Being such a simple machine, the RPP50 takes only 15 minutes to install. One of the main reasons behind it is that it doesn't ask for any major changes in your plumbing system. You can replace it in place of most common sewage pumps.
This machine is designed to support any sewage basin that has 18 inches of diameter or even larger ones. Its super-durable cast-iron made body makes it a perfect suit for any household use. The fact that it's totally submersible lets you live worry-free - no frequent repair is required!
Pros
A durable cast-iron made body
Fully submersible and corrosion-resistant
Automatic switching on and off features
Capable of discharging solids up to 2 inches
Easy to install and maintain
Drains water pretty fast
Cons
The Switch Genius can't detect if the pit is empty

5. Liberty Pumps Simplex Sewage System Review - Link
Next, on our list, is the LibertyP382LE51 sewage system. It is a pre-assembled home-use and simple-commercial sewage pump. This pump comes with the LE51A sewage ejector machine, which is powered by a half horse-powered electric motor.
The one has a pumping rate of 140 Gallons Per Minute, which is pretty impressive for a sewage machine at that level of motor-power.
This machine is a perfect match for the bedrock and places where the soil condition is a bit difficult. It asks for little vertical excavation than most of the common pumps. The device is carefully designed to be able to pass 2 inches of solids without any issues.
Automatic thermal overload protection saves the motor from getting damaged. It will turn the motor off immediately when the heat reaches a certain level that can be harmful to the machine.
In addition to that, the machine features an automated wide-angle float switch to control the turning on and turning off of the machine depending on the water level.
With a maximum shut off head of 24 feet, the P382LE51 can lift water and waste to a higher level compared to most of the regular pumps we find on the market.
To easily replace the float switch, you can reach and pull it quite conveniently using its QuickTree approach. This means you don't have to alter the pump or the plumbing system while replacing the float switch.
Pros
It comes with a pumping rate of 140 GPM
It passes 2 inches of solid easily
Automated wide-angle floating switch for automatic control of the machine
QuickTree system for easy float-switch replacement
Cons

6. Superior Cast Iron Sewage Pump Review - Link
Whether you are moving materials from basin to the disposing field, or to a septic line, the Superior Sewage Pump is going to be the best performer for you. Designed for an array of home and commercial use, the 93501 is just what you are looking for.
This completely submersible pump can lift water up to 25 feet through a vertical movement. In addition to its capacity to reach such height, this device can pass solid materials up to two inches of height.
Its half horsepower engine is a continuous-duty motor with a split-capacitor in it. This 7.6 amp motor can produce up to 1750 RPM while at full speed and can generate around 900 watts of power.
The engine is thermally-protected to prevent any injuries and damages to the pump due to excessive heat production.
Its vortex impeller is non-clogging, one that is made from cast aluminum. The pump body is also made from durable cast iron material. Combining these heavy-duty materials inside, the machine can perform exceptionally in challenging environments.
Pros
Made from durable cast-iron, and impeller built from cast aluminum
Non-clogging vortex impeller for best performance
All the fasteners are made from stainless steel
It can handle 2-inch solid materials
Able to push water 25 feet vertically
Cons
Relatively lower flow-rate

7. Hallmark Industries Sewage Pump Review - Link
Our final contender of the top sewage pumps is the Hallmark MA0387X-9. With a 1.0 horsepower motor running inside, the MA0387X-9 is one of the most powerful sewage machines available.
Its 120 Gallon Per Minute flow of water makes sure the wastewater from your basement is being cleared up pretty quickly. This superior speed lets you pump out more liquid in lesser time.
Even if the flow-rate seems a bit off-track to you, the lifting capacity of it is not going to let your down. With a staggering 49-feet liquid lifting capacity, the machine stands as the best sewage pump for the basement for all regular households.
Its cast-iron made impeller can crush solids up to 2 inches of size, and its 2-inch discharge output lets the solid wastes discharge with precision.
The motor has thermal protection to save the machine from accidents due to overheating. This way, your machine lasts longer than usual. Moreover, the motor is of high-quality, and its quality is assured by a UL approval, as well.
Its Piggy Back tether float switch handles the machine quite effectively. Detecting the water level, the switch can turn the machine on and/or off as required.
Pros
The heavy-duty pump comes with stainless steel housing
Cast-iron made impeller
Thermal protection for the motor from overheating
Tether floating switch for automatic operation
UL approved premium quality motor
Cons
The machine won't work for 230 Volt power supply

What Is the Difference Between a Sewage Pump and a Sump Pump?
Both the sump and sewage devices are used in regular residential and commercial structures. These are usually placed in the basement or the basement toilets, and play the role of a home-based septic system.
Alarm System
Both the sump and sewage devices come with holding tanks and pumps. Unlike the sump one, the sewage has an alarm system. When the waste materials reach a specific level, the alarm gets triggered and activated.
Working Method of Sump Pump
A sump pump is basically a device that is used to clear off excess water from the building's basement to prevent any type of flood. Usually, these are used in those localities, where water clogging or flooding is common.
The pump is supported by electricity supply. This comes with a back-up battery-powered power supply in case of an emergency. A sump machine can be of two types - the pedestal and submersible.
The pedestal one can be easily mounted and operated. And the submersible one is submerged underwater into the sump pit and collect the water.
Working Method of Sewage Pump
On the other hand, a sewage device does a bit of a higher job than the sump one. A sewage pump not only removes water, but also the solid waste-materials of the structure to the septic tank.
Therefore, a sewage tank is kind of a must if there is a toilet or washroom in the building.
Sewage machines are also known as the sewage ejector or grinder pump. These machines transport solid and liquid waste, objects, and heavy materials and liquids that are flushed down from the structure. It uses gravity to pull down the materials into the total plumbing system.

Ease of Maintenance
Among other differences between sewage and sump pump, is that sewage one calls for almost no maintenance. However, if the machine is not working, or having difficulty in operation, you need to check whether some large or solid object got blocked inside it or not. It may prevent the water flow.
As for the sump pump, if it is placed in the flood-prone area, then it needs to be checked and maintained on a regular basis.
How to Install a Sewage Pump?
To install a sewage pump in your basement, you need to gather up some equipment first.
Vent
A vent typically does two tasks. It can stabilize the pressure when the water is pumped out by replacing the same field with air. This prevents the area from becoming a vacuum. It also creates a channel for removing sewage grasses from the building.
Basin
A sump basin works as a storage for water before it is ready to be pumped out of the system.
2 or 3 Inches Outlet
These wide outlets should be wide enough to pump water out from the system, and should also be strong enough to withstand the pressure created.
Valve
A check valve is placed in the middle of the sump basin and sewage inlet so that the water doesn't come back to the household system.
Now follow these steps to set the whole system up.
Mounting
First, mount the basin on the floor and attach the sewage pump beneath it. You should secure the basin using strong adhesive so that no leakage is there. Double-check if the machine is moving or unstable. If that's the case, it can fall over and cause unnecessary damage.
Sump basins use gravity as part of the process, so you need to place it lower than the ground. This way, the liquid waste will easily float into the tank.
Setting Up the Switch
Now set the float switches on the pump-top and secure these with strong glue and adhesive. You should place it as it can have its trigger pointing at the sump basin. To allow free movement, you should be careful while fastening the switch. Leave some room if possible. The water will rise up and move towards the switch so that the pump is turned on. This way, it will carry the fluid through the valve and pour the water into the sewage drain.
Keep the vent outlet open to drain water out as much as it is possible. Adjust the float in such a position that the effluent level in the tank doesn't reach higher than a couple of inches beneath the lowest inlet.
Installing the Side-Pipelines and Valves
Now place the side-pipelines with utmost care. Drain some water from the toilet to see if the pipes are placed properly. If there is any leaking, you should adjust the pipe accordingly to prevent it. Along with the discharge pump, you need to install a union, check valve, and the shut-off valve.
Use the Sump Cover to Make It Airtight
The last and final step is to install the sump cover. This cover should be completely airtight and watertight so that no leakage or gas-seepage occurs.
That's how you install a sewage pump. Most of the devices come with a proper installation guide that you can follow. If your machine doesn't come with one of those, you can definitely follow our system.
Sewage Grinder Pump vs Sewage Ejector Pump
Sewage Grinder Pump
While setting up a sewage machine, most of the house-owners tend to mix-up the two main types of sewage pumps - the grinder and the ejector. It's very normal to mix them up as these two types of machines work exactly for the same purpose. Both of these machines drain out wastewater to the general septic line.
Despite that, these devices have some key differences. Let's show you how.
A sewage ejector pump is designed to transport wastewater from a lower level to the septic system at low pressure. It works against gravity and pushes a high volume of waste material to the sewage system. But these machines use lower pressure to carry this task on. That's why their limit of pushing waste is only below 750 feet.
On the other hand, a sewage grinder does a similar job, but it comes with a grinder cutting disc. It can crush the larger solid materials into pieces for easier transportation.
On top of that, a grinder one uses higher pressure to pump waste towards a longer distance and higher places. If your building is located quite far away from the general sewage system, then a grinder device is the best for you.
Frequently Asked Questions
How long does the sewage pump last?
A sewage pump typically lasts from 5 to 15 years, depending on its frequency of use.
How big of a sewage pump do I need?
The average households have 1½-inch of solid waste produced, whereas commercial areas produce 2½ inch materials. So the size of the pump depends on the size of the solid waste material.
Do sewage ejector pumps smell?
Yes, these are used to move and transport waste. So these should definitely smell.
How do you maintain an ejector pump?
You need to turn the circuit breaker off. Remove all the debris by opening the access panel. Measure the oil level and clean it. Pull the debris from inside.
What happens if the ejector pump fails?
If the sewage ejector pump fails, you should immediately check for its troubleshooting. But, if it is still not working, you need to consider replacing it.
How high can a sewage ejector pump?
A sewage ejector can pump up to 750 feet in height.
How far can a grinder pump push sewage?
A grinder machine can pump up to 130 feet with high pressure.
Final Words
If you are not a plumber, you probably don't need to be concerned about a sewage machine quite often. But when the situation calls for it, you definitely need to find the perfect pump.
Our best sewage pump reviews here today should definitely ease your tasks up to find out the most suitable one for you. If you are still not quite sure about the products we have reviewed, you can check the buying guide we have placed to help you decide.
Have you already picked one for you? Tell us your choice, and why have you picked it up. We are eager to listen to you!