Sump pumps are an essential mechanism in every household that lives in regions below sea levels. It is the only device that is capable of protecting the house from heavy rainfalls and floods, thus preventing tons of property damage. Therefore, it's important that such a device is constantly operational and vigilant.
As a house owner in a flood-prone area, it is important to know how often you should replace sump pump battery. After all, if you're not aware of its lifespan, then there's no telling how safe your house will be when a flood hits the area.
Furthermore, it's also important to know about the battery life to make a strategic replacement to protect your house.
Average Battery Life of a Sump Pump
Many people are of the misconception that sump pumps have huge battery life. But in reality, such products do not last more than 5-7 hours at a time. Homeowners will have to note that it is primarily meant to function with a constant electricity source.
Therefore, it is not meant to provide a good power backup. The power capacity can increase or decrease depending on the work it has done before the power runs out.
How Often Should I Replace My Sump Pump's Battery?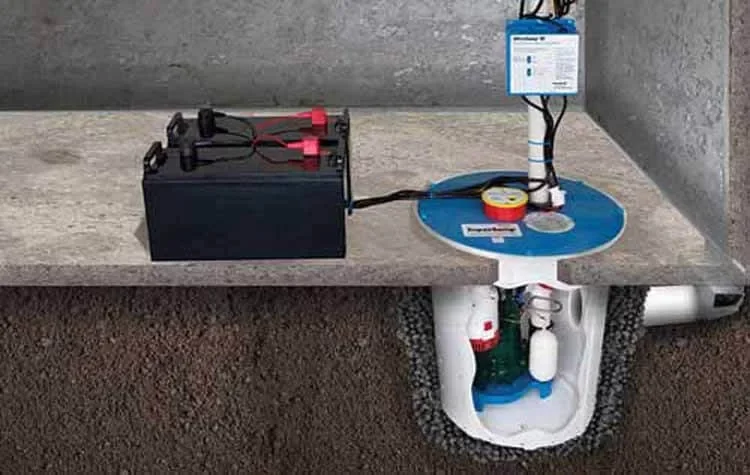 The frequency of replacing the sump pump battery depends a lot on how you maintain it. Power sources like this require special fluids to remain smoothly functional throughout the entirety of their utility life. If they are replenished periodically, then they should last for a longer time than the ones that aren't.
Typically, it's best to replace the batteries of your sump pump every five years. Although it can run for a longer time if you maintain it well enough, there is still a risk factor to it. It's best not to hold up the entire process and execute timely replacements since the device is directly involved in protecting your homes from a natural disaster.
It's best to inspect all the components of the sump pump on an annual basis. Certain pieces might require an early replacement or repairs to function effortlessly. Be sure to put equal emphasis on the other parts of the device for the battery replacement to work properly.
Purchase exact replicas of the battery you have been using for your sump pump as there are no alternatives for replacement.
Conclusion
Many homeowners are ignorant regarding their sump pump. It can be a costly mistake as it can result in a lot of expenses in damage and recovery.
However, now that you know how often you should replace the battery, you will be able to maintain the tool comparatively better and provide better protection to your home.
Remember to inspect your sump pump battery routinely. It might be the case that the battery requires a swifter replacement than the time period we mentioned. Better safe than sorry!