If you are planning to buy a vacuum cleaner, it is pretty much predictable that you will get confused with all the latest models and different lucrative price ranges. Moreover, visiting the store and seeing all of these cleaners might leave you overwhelmed, and the thing is why in the world won't you feel like that?
This house cleaning equipment comes with multiple features and specifications that were all designed to serve your cleaning purpose smoothly and precisely.
So, it gets pretty much challenging for you to choose the perfect one that can get your job done. This is the main reason that you should start getting a good grasp on the vacuum cleaner basics.
All of the cleaners are mainly divided into two categories: Upright and Canister. Both of them come with various benefits and drawback which will be discussed later in the article.
The upright vacuum cleaner is considered as the traditional one because it is highly renowned around the world. Since the invention of cleaners, upright was the first that was seen in everyone's home due to its huge demand. As days were going by, so does the modernization of the technologies and equipment.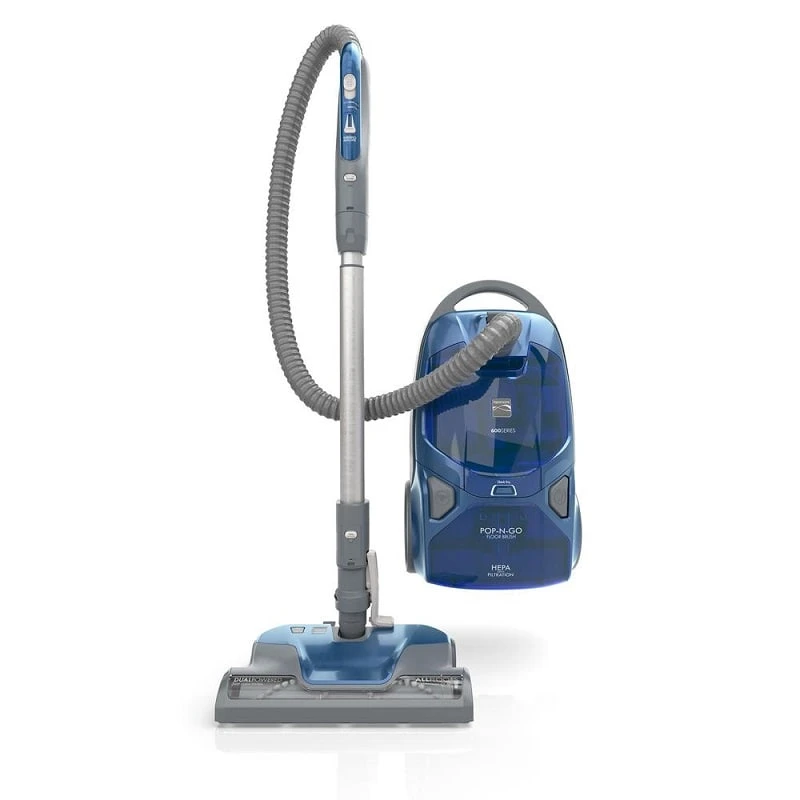 Canister vacuum cleaner emerged into the market as an upgraded version. This created a buzz on various people due to its upgraded features and specifications.
Since then, both of the cleaners fight neck to neck as their respective pros and cons equally balance them. So from the following article, you will find out the difference between upright and canister vacuum. This will help you to pick the best one that will suit your cleaning criteria. Read on to find out more.
Upright Vacuum
The technical features of the upright vacuum are the first aspect that differentiates it from the canister one. The design of the upright is entirely different because the motor of this cleaner is connected to its suction head. In the case of the canister one, the motor is connected to the vacuum with the help of a hose.
When you push the upright vacuum in front of you, the suction head will move across the floor.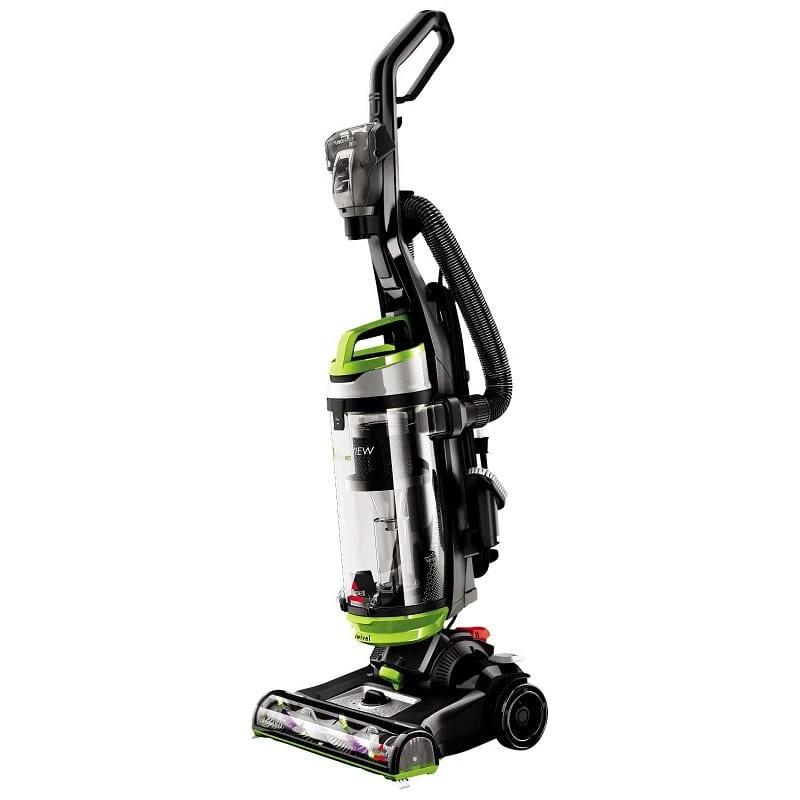 Let's check out some pros and cons of this vacuum cleaner.
Pros
Below you will find out some critical advantages that we have elaborated in a very friendly way for your proper understanding.
1. Rugs And Carpets Vacuuming
If you have rugs and carpets that you need to clean properly, the motorized upright vacuum connected to a powered brush will be the best to go for. This brush is very effective in vacuuming dirt for your large or small rugs and carpets. Along with that, it is outstanding to collect dirt in hidden areas.
2. Good Flexibility
The best thing about the upright vacuum is that you have to stand straight and move behind the cleaner. You don't have to provide extra physical effort due to that. In the case of the canister mode, you have to bend or adjust in different positions during the cleaning period which can be tiresome for you.
3. Easy Storing Facility
Upright cleaner fits easily in any place, whether it is your beloved closet or your storeroom. You can even store it easily in any corner of the room.
4. Cleaning More Areas
The brush head of this cleaner is more extensive than usual. This feature gives the cleaner to clean more areas with a single go. So, it is highly predictable that you will get your cleaning done within a short time.
5. Cheaper
These are cheaper to buy if you compare it with the canister model. You will find the majority of them within the price range of $100 or less than that. You might also find some of them as expensive as the canister vacuum, but it is up to you which one you should go for. Since it is cheaper, it is highly popular among homeowners and other people.
6. Remarkable Performance
The performance is mind-blowing and very easy to use. You can easily change the function from carpet to hard floor with the help of a control switch and operate with your foot.
You can increase or decrease the height of the vacuum so that it can clean different kinds of surfaces. The more advanced and expensive one adjusts its height automatically by reading the floor type on its own.
Cons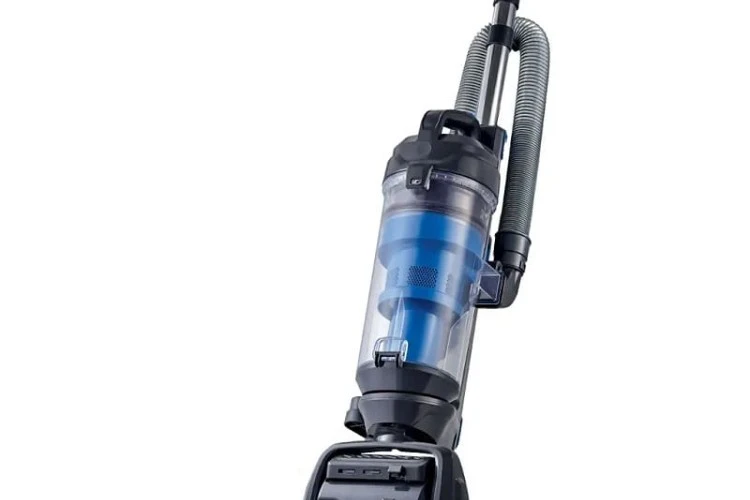 Below you will find out some important cons written in an easy format.
1. Noisy
Unfortunately, these cleaners are quite loud. These are designed with minimum sound insulation, so be mentally prepared that you and your family member might get irritated due to the noise.
2. Quite Heavy
Upright cleaners are quite heavier than the canister one. Some of them weigh around 20 pounds. You might have to give extra physical effort if you have a big home. These sounds de-motivating, but look on the bright side, you are getting your house cleaned!
3. Tough Navigation
The brush heads are quite big (mentioned above), so it gets cumbersome to clean in corners and other uneven areas. To overcome this situation, most of the upright model comes with a hose connection that you can use to clean this kind of areas.
Canister Vacuum
If you are looking for an alternative to the upright vacuum, the canister model is the one that you should go for. The technical aspect of this cleaner is that it has a wand head in the cleaning nozzle which links straight towards the vacuum section with the help of a hose.
The vacuum section contains the motor, filter, collection bag and other essential components. This whole section is known as canister, and it has wheels that you can drag in front of you using the hose. As you move, you have to use the nozzle to vacuum.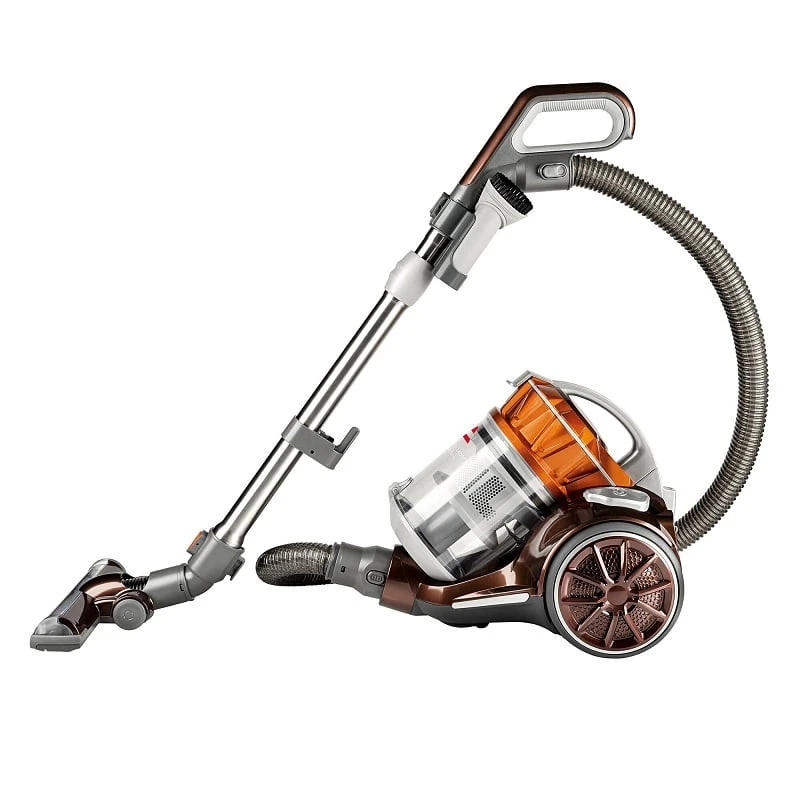 Let's check out the pros and cons of this vacuum cleaner.
Pros
Below you will find out some essential advantages that we have elaborated in an amicable way for your proper understanding.
1. High-Powered
The design, as well as the engine of the canister, is very powerful. They have upgraded suction and flow rates that make them very fast and efficient throughout the cleaning process.
2. Lighter In Weight
You will find a canister vacuum with a weight range of 9 to 24 pounds. Overall, these cleaners are considered lighter than the upright ones. You can easily carry it and clean at any place, whether it is the stairs or any other complicated areas.
3. Quieter
The feature found in the canister vacuum is very attractive. These models are designed with sound insulation for your ease. You can easily clean without any noise, and due to that, your family or neighbors won't be irritated for sure.
4. Easy Navigation
As the heavy vacuum gets detached from the wand with the help of a hose, you can easily clean any corner or ceilings without a doubt. Areas, where the upright model will perform very badly, can be overcome with the use of a canister vacuum. Just move the small wand in any corner, furniture, stairs instead of the whole vacuum cleaner, and you are good to go with vacuuming.
5. Versatility
If you go to the store, you will see that there are various types of accessories and attachment systems made for the canister vacuum. These are made to make sure all the cleanings get completed without leaving any unwanted dirt behind.
6. Strong Performance
Whether it is strong or weak dirt, the canister vacuum will clean without any problem. This cleaner comes with a long power cord and hose, so cleaning your stairs won't be a challenging task for you. All of the components including lightweight, adjustable height, additional tools make this vacuum a type of equipment that you can't miss.
Cons
Below you will find out some important cons written in an easy format.
1. Expensive
These are expensive to buy due to its upgraded features and specifications. You will get zero noises and high engine power from this cleaner, so it is believable that this will be classy. As these are very powerful, you should buy it if you have a large home with multiple bedrooms.
2. Complicated Set-Ups
You won't be able to do the fast cleaning if you are in a hurry. You have to connect accessories onto the canister vacuum before you start cleaning, and this might take some time. So, schedule some amount of time for the preps and vacuuming.
3. Bad Storage Facility
Canisters come with various accessories that will be a challenge for you in times of storing. These have a hose and canister that won't fit easily in your closet or any other place like the upright one. If you remove the accessories, the vacuum can be easily stored.
4. Challenging Flexibility
You have to move in a very complicated way due to this cleaner. You just can't stand straight and do the cleaning with ease. You have to bend or change into other adjustments in times of vacuuming the tight spots like corners or lower walls. All of this might cause you back pain, unfortunately.
Along with that, the wheels of this cleaner might get stuck with the power cords or carpets accidentally.
Conclusion
As you have seen, both of them have multiple benefits as well as drawbacks, and it is very tough to pick the winner. However, at the end of the day, it all depends on your choice and budget.
Consult with your friends and families regarding this, and don't forget to check out from the website for additional information. Choose the one that fits perfectly with your home requirement.
Best of luck!