In this era of air pollution, COVID-19, and other many respiratory issues, an air filter is a must for everyone. The balance between heat, humidity, and coldness in your home is one of the most important things you should maintain. In this case, the best washable air filter can help you like no other gadgets.
Unlike the disposable filters that are polluting our environment, these washable filters will aid you and your future at the same time. So, wondering where you can find reliable products? Check out our list below for a comprehensive review of the washable air filters.
Editors' Picks: Top Washable Air Filters

How To Pick The Best Washable Air Filter?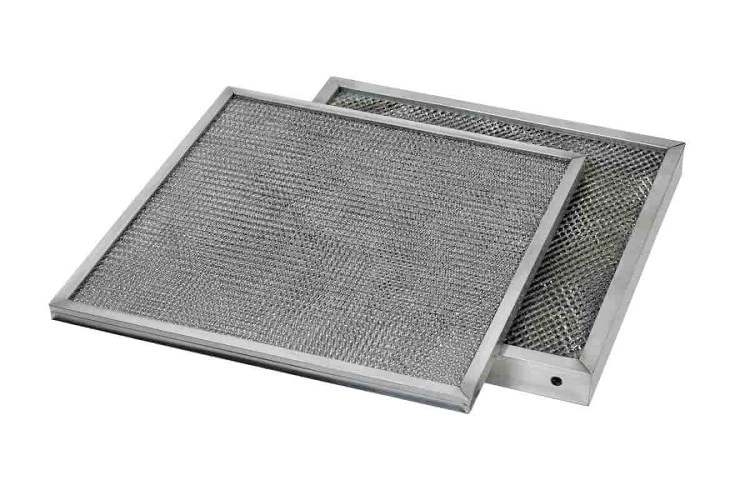 Washable air filters seem pretty easy to pick but the actual scenario is completely different. You'll be offered products that are way off from their value proposition and aren't as good. This is why you need to look for following features in an air filter:
Size
Size always matters regardless of the object type and purpose. It matters for washable air filters as well. Hence, you need to check whether the filter fits in your system before purchasing. Undersized air filters will rattle and sometimes fall off from your surface.
Usually, most filters are 16″x20″x1″ in size; check your system before purchasing the common sized filter.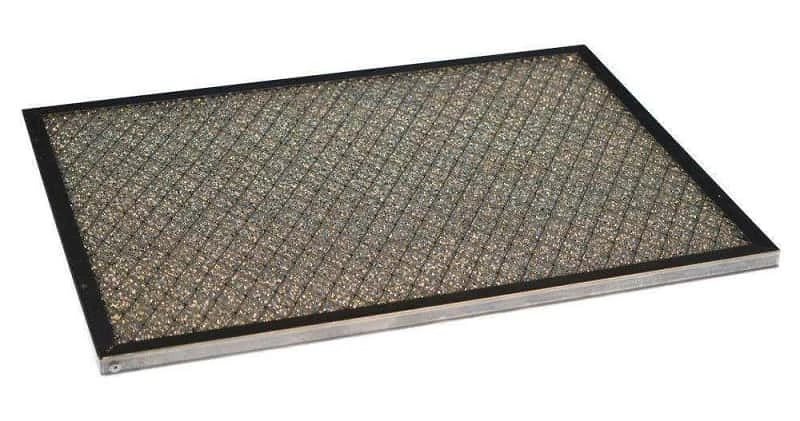 Decent MERV Rating
MERV or the minimum efficiency reporting value rating indicates how well a filter performs filtration. For your HVAC system, you need an air filter that has just the right level of MERV. High MERV usually means that the furnace will trap all particles, but will also decrease airflow.
On the other hand, low MERV ensures great airflow but doesn't keep the air clean. So go for a filter with MERV of 7-13.
Good Quality Frame
Most users purchase a washable air filter because they'd like to use it for a long time. That is why the filter needs to be made of good quality materials and has to have a sturdy frame.
You certainly have come across many filters made of paper frames. These filters will break and warp easily under pressure. Hence, go for products made of metal or aluminum for long-term usage.
Pleated Surface
Folds on the surface of a filter gives it more surface area. A smooth air filter won't be able to catch as many particles as a pleated air filter. So, stretching out a pleated surface will result in more space, which is what we're trying to accomplish here.
Looking for an air filter that'll last longer than any other machines in your home? Purchase one that comes with a metal or mesh screen. This screen protects the filter from high airflow of the HVAC system. Likewise, it will ensure that the filter doesn't bend or damage under force as well.
Easy To Clean
As these filters aren't disposed of as often, you will need to clean them thoroughly. Most filters can be cleaned using plain water or mild detergent. Go for filters that don't require extra maintenance after cleaning.
Top 8 Washable Air Filters Reviews
Here come the reviews! Check out each product and choose your favorite one to enjoy a healthy HVAC system.
1. Carter Goods Lifetime HVAC & Furnace Air Filter Review
Weighing only 3.9 pounds and having a MERV rating of 8, this is the best air filter your family or colleagues can ask for. The filter is designed to be highly efficient. It doesn't obstruct airflow but traps the particles of air at the same time. This perfect MERV rating ensures that the filter works smoothly at all times.
The device comes with 2 layers of woven polypropylene with anti-microbial properties. It also has electrostatic fibres which charge themselves. The filter can hold 165gms of dust thus keeping your home air clean.
If you work in a lab and are looking for a furnace filter, this one is ideal for you. The product has passed the ASHRAE test which means it can handle fumes of your kitchen or lab.
Apart from that, this particular filter also comes with 0.12″ WG rating of air resistance so it doesn't obstruct comfortable breezes. The filter can also withstand high wind force as it includes a stainless steel mesh and aluminum frame. Thus, the frame of the filter is shiny making the whole mesh look beautiful in your ceiling.
Pros
Aluminum frame for sturdiness
Antimicrobial properties
Stainless steel mesh
MERV rating of 8
0.12″ WG rating of air resistance
Cons
Filter material isn't good
Too small for most systems

2. Trophy Air HVAC Furnace Air Filter Review
The second one on our list is a pleated air filter. It's crafted especially for HVAC systems but works with furnaces as well.
If your kids or you have allergies and sinusitis issues, the filter can help your health. The device is designed to pick up pollens, allergens, dust, and other particles that can harm a patient suffering from allergies.
All the filters are constructed with 2 layers of electrostatic media and 4 layers aluminum. These layers ensure that the air of your home is completely clean yet there's good airflow and no obstruction whatsoever.
Besides, 6-stages of micro allergen defense makes this air filter performs better in hospitals and labs. It will capture all harmful particles leaving you with only clean and breathable air.
So, changing your old filters? This one comes with an easy slide-in installation system. The installation takes less time on this product than that of others. Easy installation also makes it easier to wash the filter occasionally.
Along with all the benefits, the sturdy aluminum frame of this filter ensures that it'll last longer.
Pros
Pleated surface
Aluminum frame
6-stages of a micro allergen defense
Easy installation
Captures pollen, allergens, dust
Cons
Wider than it says on the box
Does not clean well

3. BFO/BUYFILTERSONLINE AIR Filter Review
Unlike most other air filters, this one comes with a cloth with microfibers for an extra layer of protection. The filter is highly efficient and picks up everything you'd need it to.
However, the best feature of this filter is that the frame is made of galvanized aluminum. Sometimes frames tend to corrode for mould or humidity which wouldn't happen with this one.
The filter also comes with a pleated surface that we talked about in the buying guide. A pleated surface ensures maximum airflow and a minimum level of germs in the air. As a result, the filter has the same effect on every home.
Besides, pleats of the filter are integrated with polyurethane foam. The pleats are made so that your filter has 40% more area compared to a regular filter.
At the same time, washing the filter is pretty simple; you just have to remove it from the system and wash it under plain water or with a mild detergent. The filter requires low maintenance which makes it one of the best products out there.
Ensuring great airflow with 335″ WG maximum resistance capacity, the filter is amazing for both households and offices.
Pros
Comes with a free microfiber cloth
Frames made of galvanized aluminum
Pleated
Easy to wash
Ensures excellent airflow
Cons
Not durable
Doesn't capture many particles

4. K&N HVAC Furnace Air Filter Review
With a MERV rating of 11, this air filter will capture everything starting from pet dander to smoke. The filter is large and can cover larger rooms than regular filters.
Unlike many other filters we have listed here, this one has nice finishing and looks very classy. Purchasing this washable filter will replace the disposable one in your home saving you $30 every year. It's better for the environment as well.
The premium quality construction of the filter kind of puts it on the expensive side. But the price is completely worth the features you get with this filter. If you have an HVAC system, this will make it more efficient for users.
Similarly, installing the filter is simple; you just have to follow the disposable filter's installation process. The product comes in a variety of sizes so you'll find one that fits your HVAC system. Likewise, the frame of the filter is made of ABS polymer which is highly durable and ensures that the filter lasts longer.
Pros
Frame made of ABS polymer
Easy installation process
Classy design
MERV rating is 11
Easy to clean
Cons

5. Washable Permanent Electrostatic Air Filter Review
No products found.
This air filter comes with electrostatic features and captures everything harmful to you and your family from the air. It captures pollen, dirt, pet dander, other contaminants, and dust as well. This is an ideal air filter with an HVAC system for homes.
The best thing about a washable filter is that you're saving time and money by purchasing something good for the environment as well. So, along with the inherent goodness of washable filters, this one also comes with a mesh screen to ensure the longevity of usage.
Accordingly, the electrostatic property of filter that allows it to capture more dirt comes from its media made of woven polypropylene. You also get galvanized steel made frames so that the filter doesn't fall off and has a sturdy build itself.
As long as the particles are equal to or larger than 10microns, this filter will be able to capture it. This size range includes allergens so you don't have to worry about your kid's allergy issues or sinusitis problems.
Apart from that, drain holes on the frame ensure easy and thorough cleaning. The large holes also make sure that your frame dries faster.
Pros
Large drain holed-frame
Captures particles equal to or larger than 10microns
Galvanized steel made frame
Ideal for homes with the HVAC system
Electrostatic
Cons
Not well-built
Breaks and gets stuck easily
No products found.
6. Air-Care Silver Electrostatic A/C Furnace Air Filter Review
No products found.
Most air filters are designed for HVAC systems; which is why people who use a furnace don't often get their ideal air filters. Well, if you're one of those people, this one is perfect for you.
The well-built, strong, durable, and efficient air filter can capture 88% of harmful airborne particles. It comes with a 3rd party certification, which is a major bonus because that ensures the quality of this product.
Moreover, you can feel the efficiency of this filter right after installation; the filtration of air happens in 5 layers. This leaves no allergen, pollen, dust, or other particles in the fresh air.
As the frame and filter system is made of anti-microbial materials, you don't have to worry about molding or rust with this filter. It also comes with a PA Registration which further gains customer's confidence in itself.
Many times metal frames tend to rust because of high humidity in the air, that wouldn't happen in this case because the filter features a galvanized frame. It's very easy to clean; you can do it in 7 simple steps and repeat the steps every 6-7 weeks.
Pros
Designed for furnace
Easy cleaning in 7 steps
Galvanized frame
Filtration in 5-layers
Comes with a PA Registration
Cons
Noisy
Can affect other HVAC devices
No products found.
7. Electrostatic Washable Permanent A/C Furnace Air Filter Review
This 6.4-ounce air filter cleans the air using static electricity; which means the filter doesn't require any power source or support as static electricity is naturally occurring.
It comes with Polyester media and polypropylene mesh which further enhances the electrostatic property of this filter. Partnering with the filter media, this electrostatics of the product allows it to capture 95% of harmful airborne particles.
If you have any idea about metals, you must know that aluminum is very light yet durable. The metal frame and wired mesh screen of this filter are made of aluminum. As a result, the filter body is sturdy and lightweight.
Does your kid have allergies or you often can't go to sleep because of sinusitis headache? We highly recommend this filter for you. It will definitely have an excellent effect on your home air quality and ensure that no dust is lying around giving you fresh, healthy air.
However, size wise, the filter is perfect for most A/C furnaces. As it uses static electricity, the particles are pulled by the filter for cleaning. Besides, washing the filter is very easy as well; just give it a rinse and dry.
Pros
Great for people with allergies
Uses static electricity for capturing particles
Captures 95% of airborne particles
Weighs only 6.4 ounce
Frame and wire mesh made of aluminum
Cons

8. WEB Eco Filter Plus Air and Furnace Filter Review
No products found.
Looking for the right-sized air filter but no luck so far? This one comes in 6 different sizes and you're bound to find one that fits your system from these sizes.
The sizes include 14×25 square inch, 16×25 square inch, 16×20 square inch, 20×20 square inch, 20×25 square inch, and 20×30 square inch. All the sizes are designed to capture airborne particles that are pollen or dander sized. If you have a hairy pet that sheds a lot, you should definitely opt for this air and furnace filter.
Filtration is done in 3-stages to capture all the harmful particles from the air. The first stage of the filter or first layer captures what we can see. This includes pollen, dust, dander, etc. The second layer captures what we cannot see with bare eyes and this includes allergens, smaller dust particles, and airborne bacteria.
Likewise, the third layer of the filtration process captures whatever's left and exhales out clean air.
Lastly, cleaning the filter is simple as all the others of this list. Just take out our filter, give it a nice rinse, dry, and re-install it. You should clean it once every month.
Pros
MERV rating is 8
Available in 6 sizes
Simple design
3-stage filtration
Comes with an airflow label
Cons
Needs to be cleaned every month
Plastic frame
No products found.
Frequently Asked Questions On Best Washable Air Filter
Q. Do Washable Air Filters Work?
Answer : Many of you might be reluctant to get a washable filter because the disposable one shouldn't be washed in any case. But these filters work excellently if you maintain them. The trick of using a washable air filter is keeping it dry and clean.
Whenever we clean a furnace, there's still some dirt in it and it doesn't matter how precisely you've cleaned. Same with washable air filter; you might not have to replace them now, but someday you'll need to get a new one. As these air filters are eco-friendly and save money, you need to look for one that actually works.
Q. How to Clean a Washable Air Filter?
Answer : Maintenance of a washable air filter is extremely important. The filters don't really require much maintenance except cleaning them every once in a while. Before you start using your filter, it's important to know how to clean one. Check out the following directions for taking proper care of your filter:
Safely get the filter out of the AC unit. If the filter doesn't come off easily, pull gently as to not break the frame.
Find the direction of airflow and flush with water in the opposite direction. Rinse both sides with the force of water. Don't submerge the filter in water; spray on it instead.
For stubborn stains, use a brush and a cleaner. Don't use a brush on the filter medium; use it on the frame or metal mesh. Always use mild detergent on filters.
Rinse thoroughly again for removal of remaining particles. Spray water on the filter again; you can submerge it underwater this times if you'd like.
Air-dry the filter after draining water. Make sure no excess water stays inside the filter as it'll develop molding or rust.
You can apply a deodorizer on your filter for bad odour. The deodorizer should be washable filter-friendly.
Re-install filter into the AC unit after it completely dries. The filter can remain moist as airflow from the unit will dry it further.
Verdict
If you have found the best washable air filter you'd like to purchase, congratulations on your path of green-living. The world has already enough problems to deal with and doesn't require us to add more pollutants every month.
Therefore, disposable filters are good, yes; but the hassle it takes and the cost that goes behind it appears to be more work than you'd want.
Maintaining washable filters isn't difficult. As the filters usually last for 5-6 years, the maintenance cost and effort behind them is completely worth it. Pride yourself in the fact that you're helping the environment while using these filters.
Buy on Etsy
K&N 20x20x1 HVAC Furnace Air Filter, Lasts a Lifetime, Washable, the Last HVAC Filter You - Walmart Link
Reusable Air Filter Cut to Fit Washable (1 Pack 20x30x1) - Walmart Link
K&N 16x20x1 HVAC Furnace Air Filter, Lasts a Lifetime, Washable, Merv 11, the Last HVAC - Walmart Link
Vega AC Air Furnace Filters - Cut to Fit - Washable (20x30x1, 2 Pack) - Walmart Link
AirThreds 25x25x1 Air Filter for AC HVAC Furnace, Machine Washable & Dryer Friendly MREV - Walmart Link
20X25X1 CARTER | MERV 8 | Lifetime HVAC & Furnace Air Filter | Washable Electrostatic | - Walmart Link
AirThreds 12x12x1 Air Filter for AC HVAC Furnace, Machine Washable & Dryer Friendly MREV - Walmart Link
Buy on eBay
K&N 20x20x1 HVAC Furnace Air Filter, Lasts a Lifetime, Washable, the Last HVAC Filter You - eBay Link
Reusable Air Filter Cut to Fit Washable (1 Pack 20x30x1) - eBay Link
K&N 16x20x1 HVAC Furnace Air Filter, Lasts a Lifetime, Washable, Merv 11, the Last HVAC - eBay Link
Vega AC Air Furnace Filters - Cut to Fit - Washable (20x30x1, 2 Pack) - eBay Link
AirThreds 25x25x1 Air Filter for AC HVAC Furnace, Machine Washable & Dryer Friendly MREV - eBay Link
20X25X1 CARTER | MERV 8 | Lifetime HVAC & Furnace Air Filter | Washable Electrostatic | - eBay Link
AirThreds 12x12x1 Air Filter for AC HVAC Furnace, Machine Washable & Dryer Friendly MREV - eBay Link