The Black and Decker Hedge Hog (HH2455) is a rugged handheld device that trims shrubs and hedges with relative ease. The product measures 24-inches long and has a well-balanced design with good power, ergonomics, and cutting distance, but is most famous for its rotating (180 degrees) rear handle. Therefore, you can use one comfortably from all angles and with better control compared to the fixed-handle trimmers that people depended on in the past.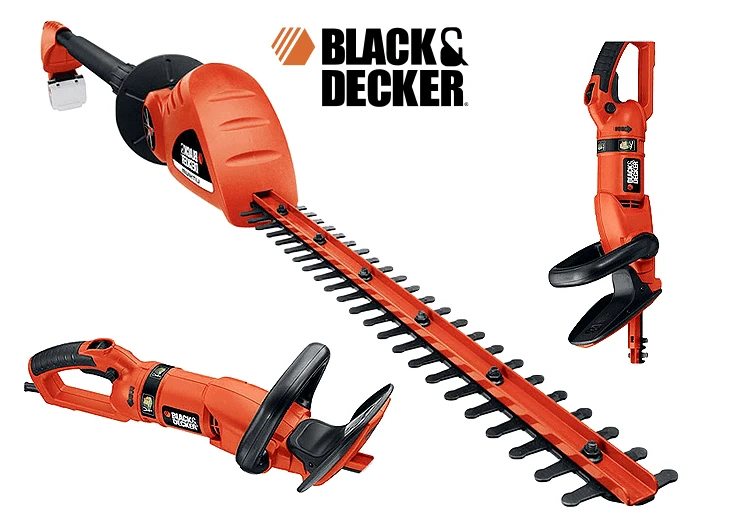 For power, the Black and Decker Hedge Hog electric trimmer has a robust inline engine that requires 3.3 amperes to run. Moreover, at 6.5 pounds, it has a lightweight structure that you can use for many hours without irritation or straining your back. According to Black and Decker, the HH2455 is one of the best products for cutting branches and shrubs measuring up to 3/4-inches thick. If you need more power or a gas hedge trimmer that can cut thicker branches or shrubs, check out the Poulan Pro PR28PS trimmer (28cc).
The dual-action steel bade on the Black and Decker Hedge Hog does not rust over time and generates superior power than standard single actions ones. Therefore, it can cut thick growth and branches with up to 40% less vibration, which most of its users like. That feature alone should convince you to order one when shopping for a hedge trimmer.
Power tools are diverse and able to accomplish a plethora of tasks in homes. Therefore, if the manual hedge shears that you depend on stresses you, consider upgrading to an automated one to ease your life and save a lot of time while grooming your lawn.
Black and Decker Hedge Hog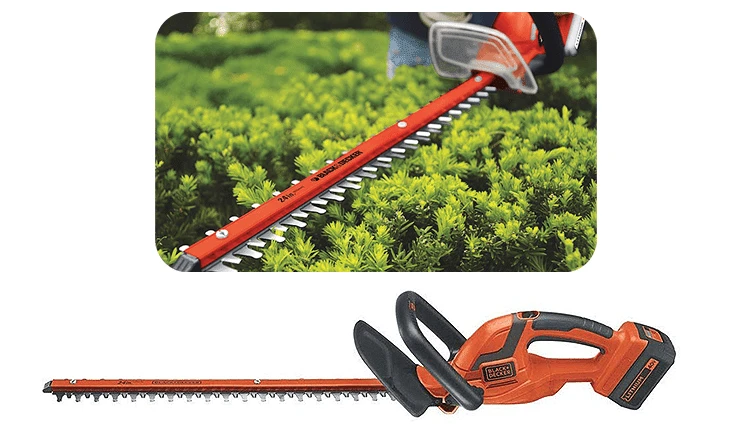 This safe trimmer has a locking on and off switch that prevents you and or kids from starting it accidentally during storage or transportation or topping it accidentally when you are trimming shrubs or branches.
Moreover, if you hate the thought of wresting an extension cord as you work, the Black and Decker 40V trimmer will be beneficial as well. We have covered it briefly in this article to help you to make an informed choice. While shopping, it is also good to have options to find the best product for your job(s). If you hate using an extension cord, the Black & Decker 40V trimmer (LHT2436) will be the best product for you. Even though you will pay slightly more money for one, you will receive a portable, battery-powered accessory that excels at its job.
If you are considering ordering the corded HH2455 trimmer (24 inches), you should order the right extension cord as well. For the best results, look for a 16-gauge cord as they can handle the required amount of electricity to power this hedge trimmer. Many reputable brands are available in online and hardware store. However, make sure that it is a 16-gauge model like the one below.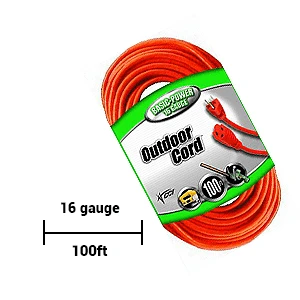 With this product, expect a top grade hedge trimmer that retails at an affordable cost. It has numerous great features, including a swiveling handle and a comfortable and well-balanced design that is fun to use.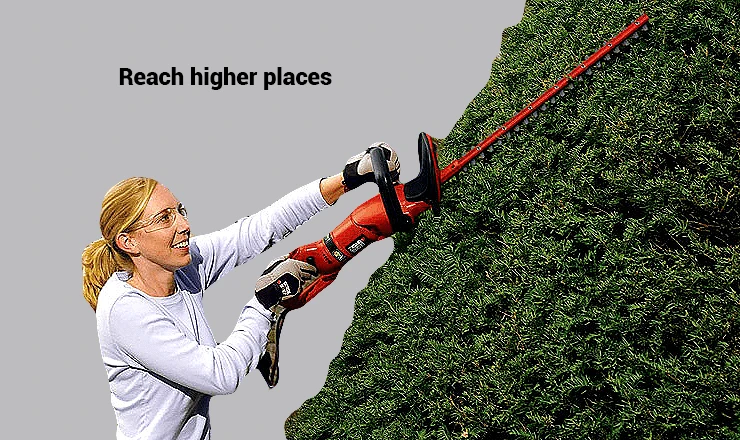 Features (Black and Decker Hedge Hog):
3 Amp electric motor.
Ergonomic soft-grip handle (3-sided).
Locking on/off switch.
Rotating (180 degrees radius) rear handle.
Hardened steel blade (24 inches).
Well-balanced inline motor.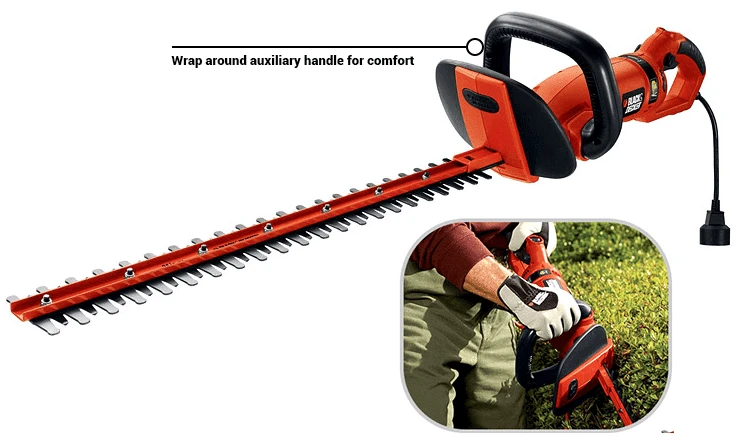 The Black & Decker 40V LHT2436 has one significant benefit over the Black and Decker Hedge Hog – a powerful lithium-ion (Li-ion) battery pack. Therefore, once fully charged, you will have freedom of movement as you work in your garden or yard. Even though you will pay slightly more for this wireless yard trimmer, it is worth buying.
It can trim branches and brush measuring up to 0.75 inches thick and weighs 6.9 pounds. Therefore, due to its well-balanced design, the tool feels good in the hand and is easy to control and maneuver.
The 40V trimmer is a quiet all-round machine with a universal battery (rechargeable) that works in other Black and Decker products. You can swap the battery and use it in other tools that use high-powered lithium-ion batteries. From the website, most 36 volt and 40 volt Black and Decker tools can use this battery without mechanical or safety issues.
Here are a few models that work seamlessly with the battery:
This hedge trimmer has a high customer satisfaction rate. It will help you to work freely without worrying about extension cords getting in your way. Overall, you get a good product that will never let you down.
Features:
Powerful Lithium-Ion rechargeable battery (40V MAX).
Advanced transmission system that cam cut twice a large bunch of branches without stalling.
Dual-action 24-inch stainless steel blade.
Cuts overgrowth and branches measuring up to ¾-inches thick.
Comfortable wrap-around front handle.
Low vibration trimmer.
Manicures up to 6000 square feet of space per charge.
Images of the Black & Decker 40V trimmer
To manicure a large lawn for hours without worrying about running out of charge, you should consider getting another battery to use as back up. Suppose you are a regular visitor of the Chainsaw Journal. In that case, you might have realized that I am a fan of battery-operated tools, especially when you are handling a professional or DIY project.
However, if you will use the hedger and trimmer to handle light-duty projects at home, you can spend your money on another tool, as one battery will be enough.