The WORX WX255L SD Semi-Automatic Power Screwdriver is one of the best screwdrivers for people who work in small spaces and hate using cumbersome manual models. If you are one of them, you might wonder have people have survived this long after without this versatile and compact tool even though it has been in the market for a few years now. That is fine, though.
The screwdriver is a product of WORK Industries, a globally acclaimed brand that makes a range of tools and survival items, including chisels, flashlights, lawnmowers, and many more. For many years now, they have had a positive impact on the lives of many people with this Semi-Automatic Power Screw Driver that supports quick draw bit changes.
Overview of the WORX WX255L Screwdriver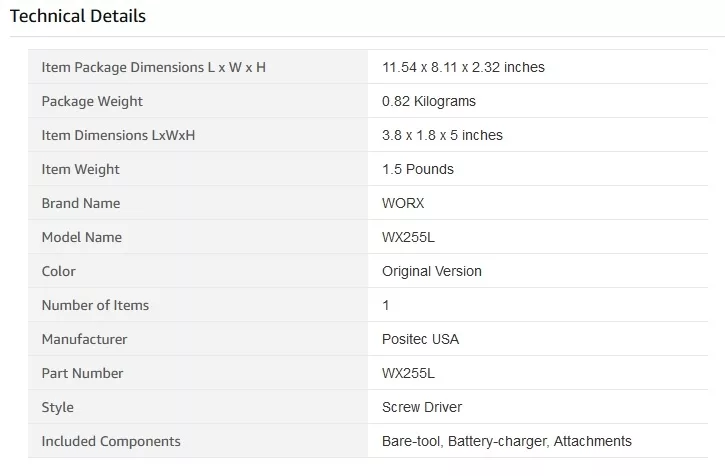 The Screwdriver has a rechargeable design that you can use to penetrate and work in tight quarters. Therefore, if you are a woodworker like me who struggles to use manual screwdrivers in narrow areas, read on. With one, you will never worry about using a rigid screwdriver again, dig around your garage for replacement tools, or make frequent trips to the hardware store to buy smaller screwdrivers for different jobs. Yes, I have done that numerous times in my life, and it is not fun.
This premium tool will make your life easier.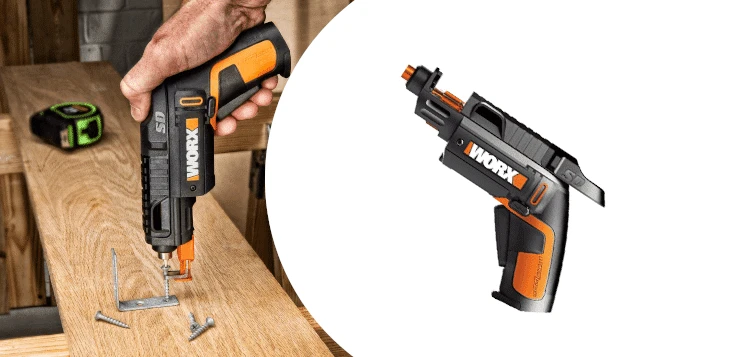 Whether you are a DIY enthusiast who continually works on woodworking projects or a homeowner who assembles intricate furniture occasionally or fixed electrical problems often, you will appreciate having this semi-automatic screwdriver as a "best friend."
Features & Accessories of WORX WX255L SD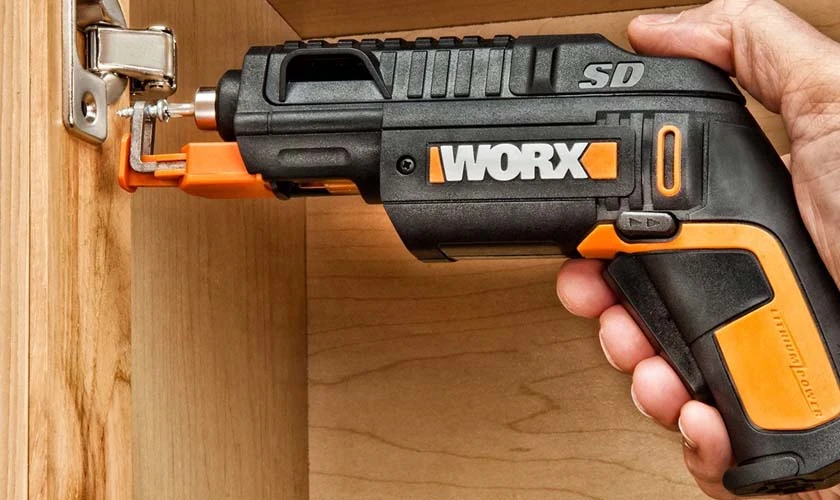 It has a reloadable cartridge that comes stocked with six bits, namely SQ2, SQ1, SL6, SL4, PH2, and PH1. Therefore, while working on a project, you can switch between different types of screws, saving valuable time. In addition to that, you get a screw holder attachment for keeping your screws within reach and a semi-automatic driver that switches seamlessly between bits as you work. The WORX WX255L SD Semi-Automatic Power Screwdriver has a rechargeable internal battery that holds a charge up to 18 months and other features in a compact package.
If you buy an original, you get everything that you see in the photo below - a screw holder, semi-automatic driver, and a reloadable cartridge with six bits to name a few.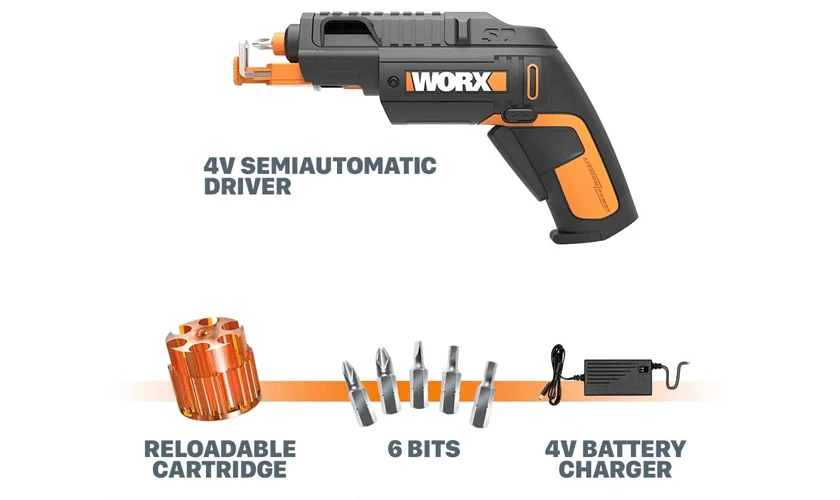 No woodworking tool is 100% perfect, and so is the WORX WX255L SD Semi-Automatic Power Screwdriver. For starters, this product is only suitable for handling small, low torque projects. At 4 volts, the torque/power is might be inadequate while screwing into hardwoods or handling high throughput projects. Do not expect it to replace your full-size drill , especially if you are a professional. Also, WORX WX255L SD Semi-Automatic Power Screwdriver cannot handle a full kitchen restoration project but excels around small gardens and home projects.
The best tool should feel solid and snug in your hand. The WORX WX255L SD Semi-Automatic Power Screwdriver does.
It has a secure and well-engineered design that, once set to your desired location, stays locked in your preferred position. All components are robust and durable. Unfortunately, because you do not get magnetized bits for some reason, you might have a hard time securing your bits on the work surface.
Also, the tool is not as small as some people think, and the placement of some buttons make multi-tasking a headache. The risk of activating the wrong button and ruining your work surface is high while novices might have a hard time operating it for a long time.
The tool takes about five hours to charge and uses ¼-inch hex bits, approximately 1-inch long.
WORX WX255L Manual & Video

Here is a video of the WORX WX255L SD Semi-Automatic Power Screwdriver in action:
View or download the manual of the WORX WX255L SD Semi-Automatic Power Screwdriver.
Overall, it is practical for handling small DIY project in offices or homes.