The Peg Parego John Deer Fat XUV is a fun looking toy truck that is popular with kids. Designed by Peg Parego , a reputable Italian brand that makes quality kid's toys - the vehicle has a desirable ride-on design that mimics the John Deer Gator. Some people think that it looks better than the real truck, no offense to John Deere.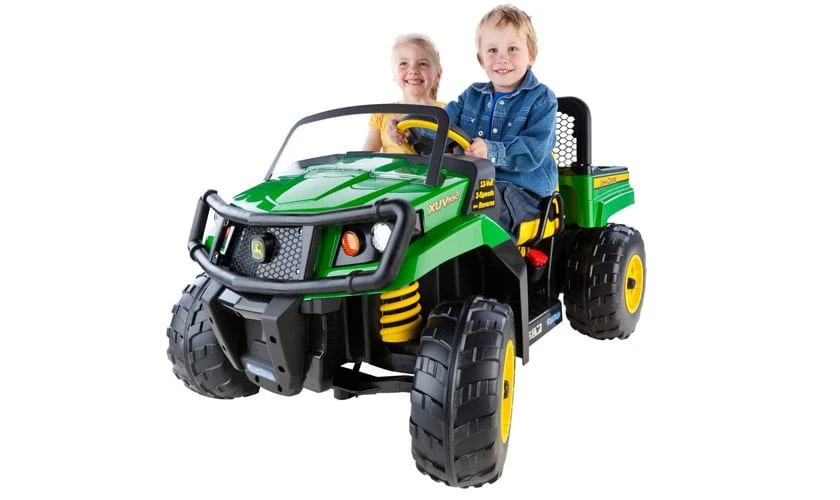 During a warm summer day, the sight of your child hopping into the Peg Perego John Deere Gator and riding around your home will be a memorable sight. The Peg Perego ride-on toy makes childhood fun by providing your child the freedom that he or she has never had before.
Overall, you are getting a well-made product that your child will enjoy using at home. Since I am a big fan of Peg Perego, I have taken a bit of time to review some of the best ride-on models in the market that might fascinate you and your child.
While this is a fantastic ride-on toy, its hollow plastic tires are a significant design concern for most buyers. They are light, noisy, and therefore a pain the years of parents with cemented driveways. For the best experience, the manufacturer should have added a rubber layer on top to add some weight to the truck and boost traction on slippery surfaces.
Peg Perego John Deere Gator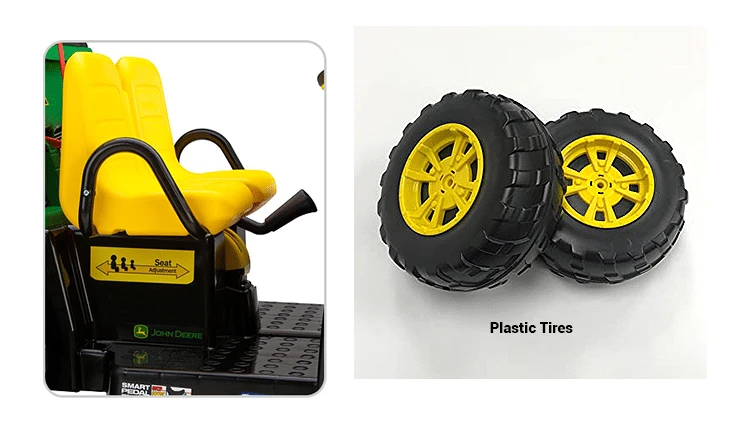 The experience you will have with the Peg Perego John Deere Gator XUV depends on how children use the truck. For example, if you ride it on concrete often, the tires will wear out quicker than when you ride it on the grass. Moreover, if your model has heavier wheels, the battery life will suffer, and vice versa. Therefore, while upgrades are diverse, you will trade-off some benefits of the ride-on toy with each design decision that the company makes. Overall, for the amount charged for this ride-on toy, you are getting value for your money.
If you have a light child, it would be good to add extra weight to the dumping bed to boost the Gator XUV ride-on truck's traction. For instance, if you have bricks at home, add one or two to the bed. A bag of dirt or something similar also works well. By adding more weight to the bed, you will boost the stability and traction of the truck. This is unnecessary, but it is a good idea to have a light child and want him or her to ride the track when you are not around safely. We should reiterate that the Peg Perego John Deere Gator is not a Jeep Wrangler or an FJ Cruiser that can traverse jungles, but promise that it will offer your child hours of fun every day for many years.
Years of Fun with the Peg Perego John Deere Gator XUV
When most of us were kids, most toys, irrespective of their design or size, fascinated us. We did not spend a lot of time analyzing our toys nor see any imperfections in them. To most of us, our experience with toys is what matters the most. I am trying to make that the maters or features that might bother you might not affect your child's interaction with toys - unlike you tell them. Generally, children do not worry about the minor imperfections that their parents pay attention to while buying.
The Peg Perego John Deere Gator is a top-rated toy that your baby boy or girl will enjoy using and always hold dear as they grow older. It by no means is a perfect toy, but nothing is perfect in life. I would have been so excited if my parents bought me this ride-on toy, and I am sure that you would have experienced the same. This website has included a special section entitled Outdoor Kids, where we have reviewed toys that can encourage your children to venture outdoors and play. I think all parents should implore their children to spend time outdoors - as I would have loved my parents to have done.
During our youth, toys shape up our behavior and well-being in many ways. For instance, the best toys can boost motor skills development and improve hand-eye coordination while providing hours of fun.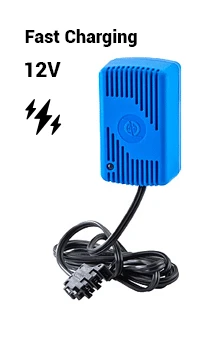 If you are considering buying this truck, make sure that you also order the Peg Perego 12V Quick Charger . It will enable you to charge the battery in just 2 hours - which is significantly shorter than the 12 hours taken by regular adapters to charge the same battery. Therefore, if the truck "dies" in the middle of a play, you can get it back to your lawn or curb quicker to please your child. With this ride-on truck, you should also order an extra 12V battery to prevent downtime. I know that this is an added cost. However, your decision to buy or not will depend on your budget. You do not have to buy the battery if you cannot afford it. I am just providing options that will boost a child's experience with the toy.
Unfortunately, the assembly instructions of the Peg Perego John Deere Gator are poor and somewhat hard to follow. While unboxing and assembling the toy, you might have difficulty understanding how parts go together as you will mainly rely on photos. However, with some patience and attention to detail, I am sure that you will be able to assemble the ride-on toy as required in a reasonable amount of time.
You only have to set it up once. It is less complicated than assembling IKEA furniture, so do not deny your child a chance to be happy.
To understand what to expect better, you can download or view the manual for the Peg Perego John Deere Gator XUV and go through it.
Unboxing the Peg Perego John Deere Gator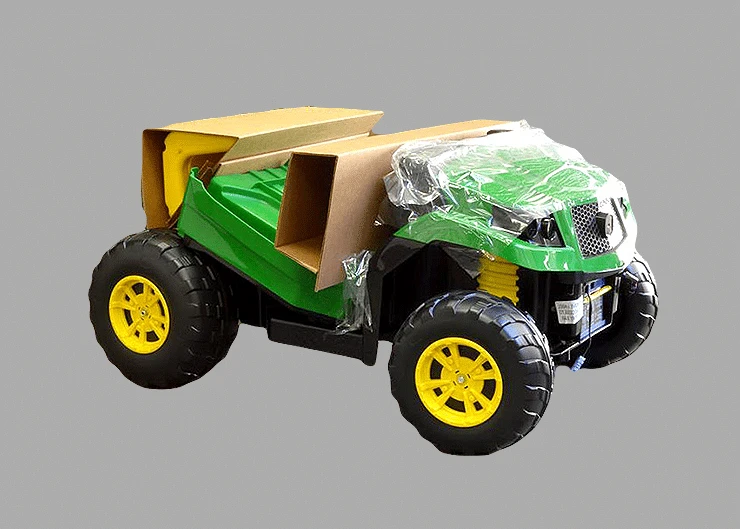 This ride-on toy has a powerful electric motor with two forward speeds (2.5Mph and 4.5mph) and a reverse gear. Besides, you get a lockout feature for regulating its speed, making it a safe play accessory for your kid. Therefore, the toy is a niche accessory to have around if you have a young child at home and want him or her to have fun safely.
This toy's seat has a flexible design that you can adjust as your child grows to maximize support and can support up to 130 pounds without structural damage. The high capacity is admirable, considering that the toy has a battery-powered system.
Warning : Here is a video of the Peg Perego John Deere Gator XUV that can help you to decide whether to buy the toy for your child or not. Please do not say that I did not warn you.
Learn more at Amazon .
Features of the Peg Perego John Deere Gator :
High-Performance Rechargeable Battery pack Powered XUV.
Two Speed motor (2½ & 4½ mph) with high-speed lockout for beginners.
Reverse Switch for steering it in reverse.
Functional dumping-bed with tailgate.
High traction plastic wheels that work on gravel, grass, hard surfaces, and dirt.
Adjustable seat fits most children.
Stylish and functional front brush guard.
Fits up to two children side-by-side.
Rechargeable 12-volt battery and charger.
Cup holders for children to carry their favorite beverages.
Supports up to 130 pounds / 58 kg for both riders.
Free second-year warranty (extendable with participation).
5×53.5-inches in size.
Weighs about 61 pounds.
Photos of the Peg Perego John Deere Gator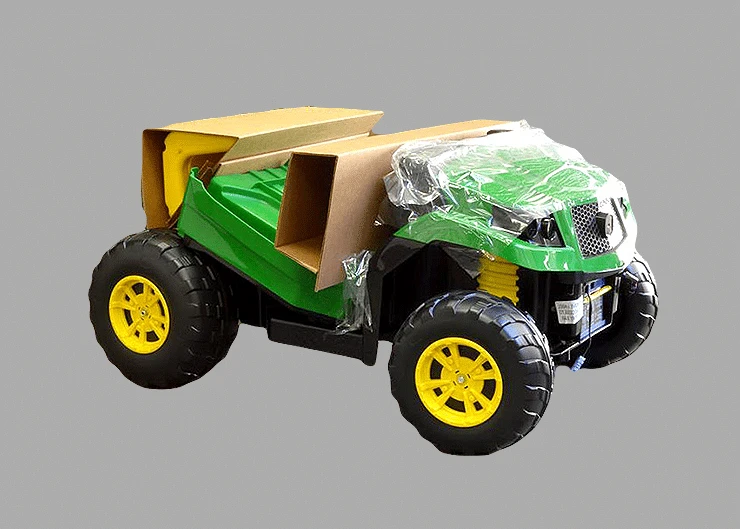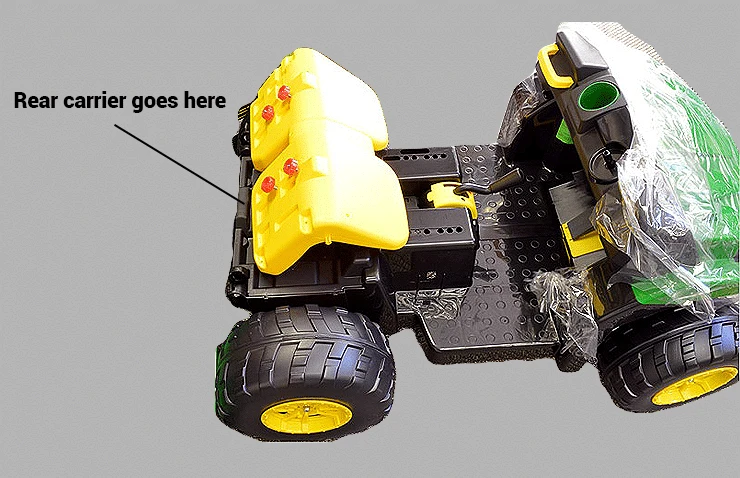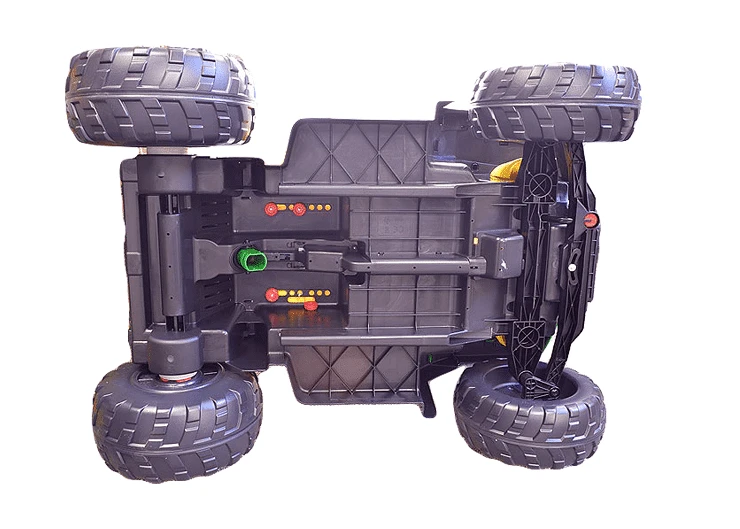 The Peg Perego John Deere Gator is an exceptional toy for children, which will delight your loved one for years. It has a positive impact on kids from day one. Moreover, I am a fan of most Peg Perego ride-on toys, but this Peg Perego John Deere Gator XUV model is higher on my list of must-have toys.
I only wish the same products were available when I was younger.