Blinds and shades can create dramatic changes in the way your room looks and enhance its function. From the huge collection of blinds, shopping for the one that suits your home can be a very hard task. Hence, having ideas about blinds and shades is necessary.
Besides, you need to consider the size of the room, decor, and the purposes of the room before buying shades for it. Also, keep the size of the window in mind. Some blinds may look very beautiful but do not go along with your window.
Therefore, observe the size of your window where you are going to put your shades. Knowing what purpose is served by which shade can really help you to match it with your necessity. To resolve this problem, I have listed down some types of blinds and shades and mentioned about their materials and functionality.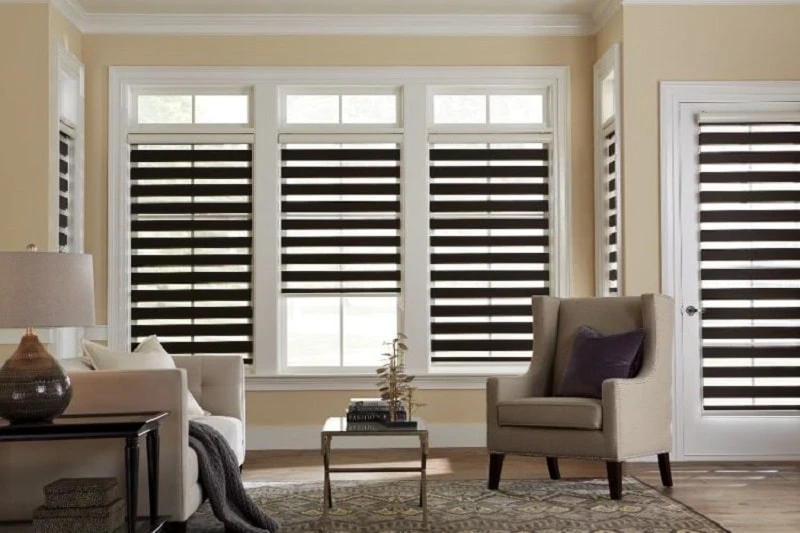 Different Types Of Blinds And Shades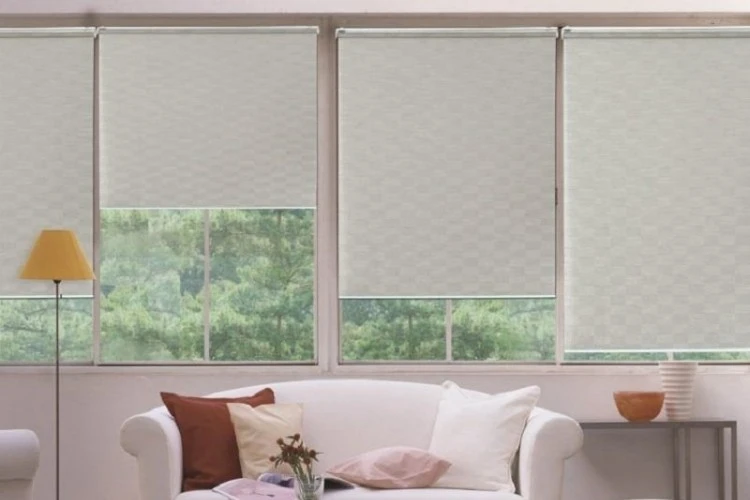 Roman Shades
These kinds of shades are very much popular and are mostly made of continuous and long pieces of fabric. The horizontal folds of this kind of shades let them be lowered and raised. You can get both traditional blind and fabric drape merged into this window shades.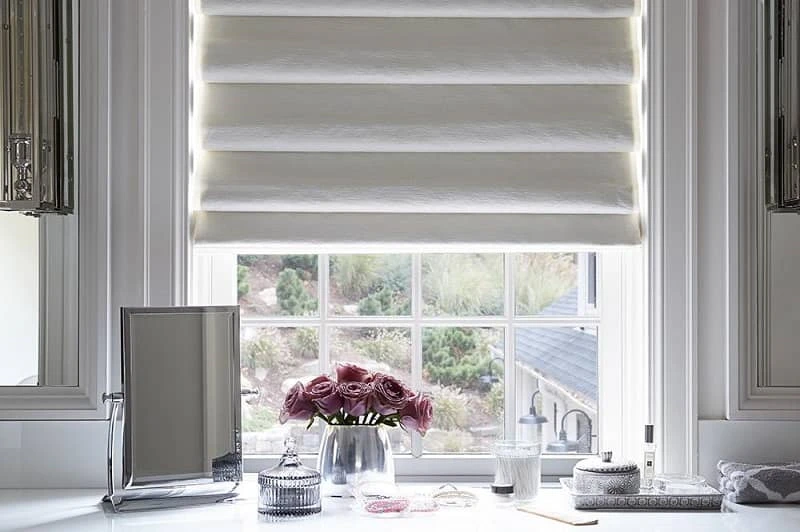 Pleated Shades
Just like roman shades, these are made of a single piece of fabric as well. The only difference between these two is, they have different sorts of drapes. Also, pleated shades look a bit like slats as they have a lot of horizontal folds.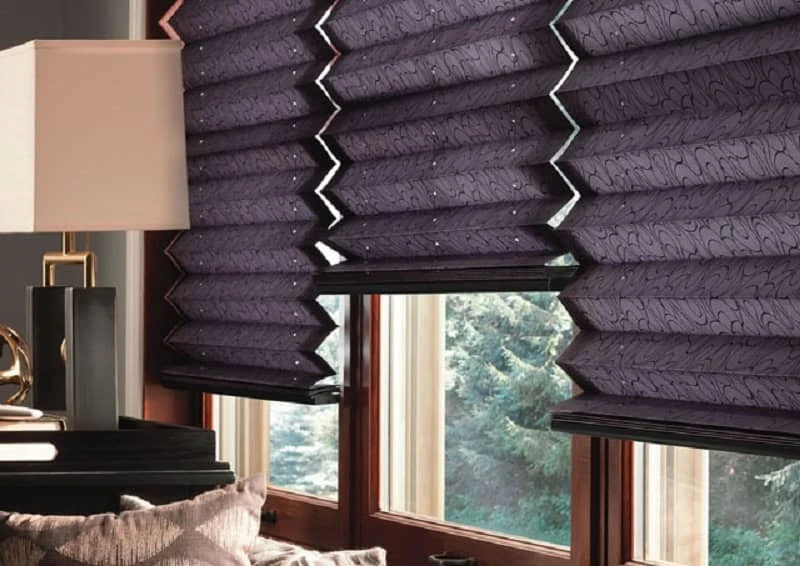 Honeycomb Shades
If you are looking for a way to enhance the efficiency of your home's energy, cellular shades are the ones for you. They are both attractive and fulfill your energy requirements. These are basically made of fabric that is configured into honeycomb cells.
Due to the shape of the shades, the air gets trapped in between the window and the room. That is why it gets pretty comfortable to stay in a room which got this sort of shades during the winter. The same thing happens in the summer as the shades help the home to get rid of hot air, which eventually keeps the rooms cool.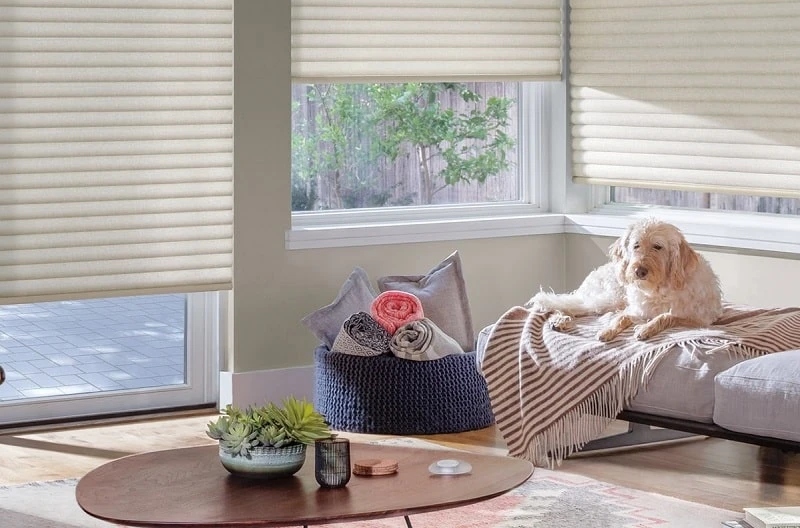 Motorized Shades
Motorized shades are the most convenient ones. Tugging at a shade or blind cord is always hassling. If you want to get rid of that, motorized shades are the right option for you.
These are mechanical, and you can operate them easily just by pushing a button. Few models have precisions in their features that let the shades to be moved without you physically adjusting them.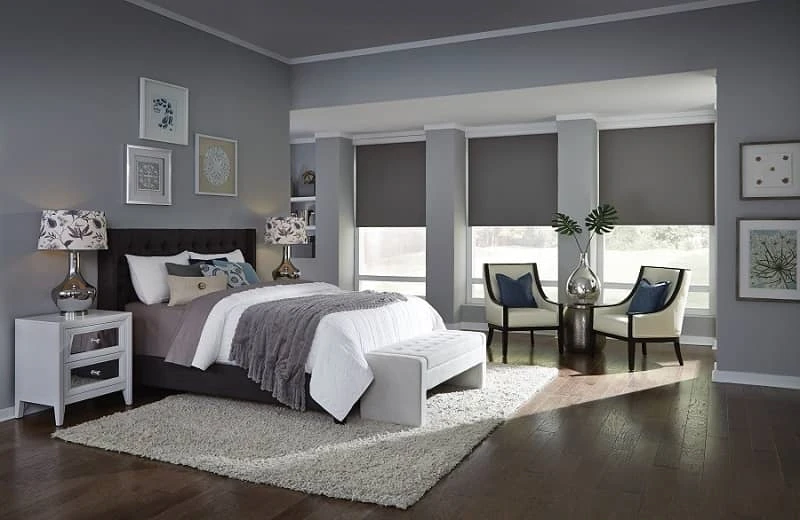 Solar Shades
These shades are designed in a way that they filter sunlight and allow them to control the light entering the room to a greater degree. Even though these shades do not let much light getting into the room, they do not necessarily block your view of the outdoors. The more lights that these shades filter, the more non-transparent they get.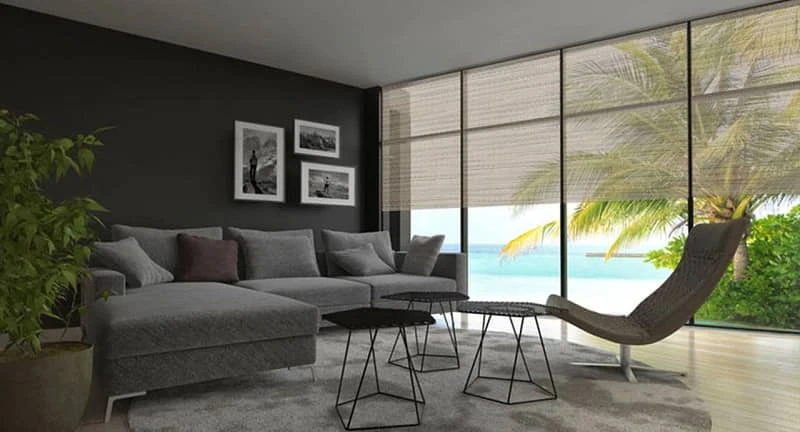 Roller Shades
There are a lot of variations in the lifting systems and fabrics in roller shades. These shades are made by combining different kinds of valances or drapes. If you want to block and filter light, you can get this type of shades.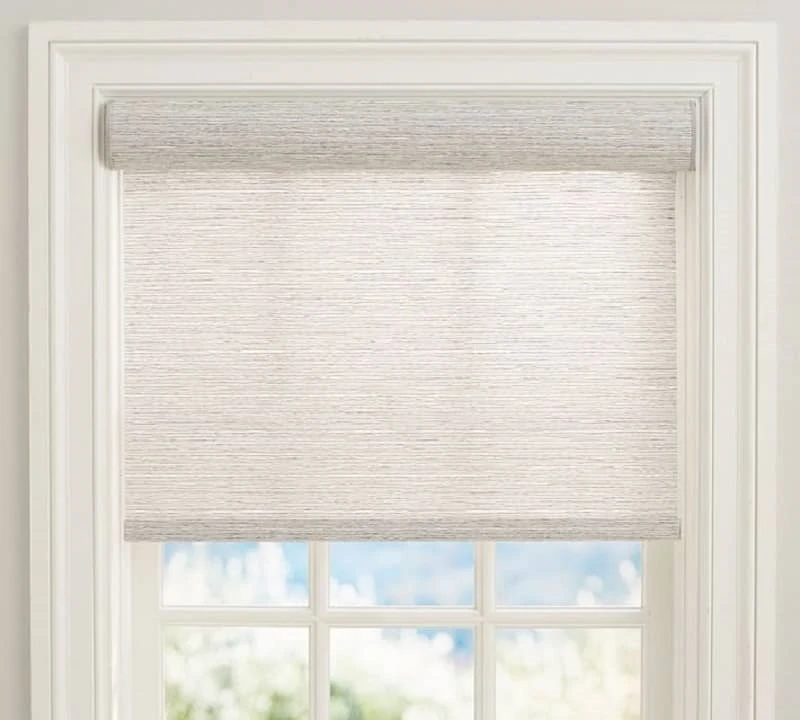 Sheers And Semi-Sheers
This type of shades you can use in rooms that do not require so much of privacy. They also let natural light pass into the room. The composition used in the fabric lets the room to get brightened up during the day time. Moreover, these are also used for decoration purposes as well.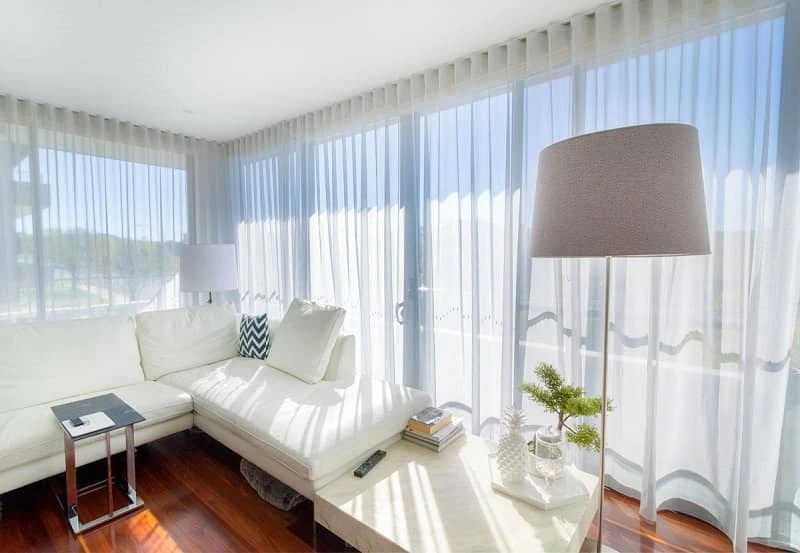 Bali And Bamboo
Bamboo shades look very much like a large sushi rolling mat. The only difference is, they are big enough to cover a window completely. These are also known as Bali shades. These shades go along with Asian, African, and global décor pretty well.
Also, if you want a casual look that is stylish too, you can opt for these shades. These are also versatile, sturdy, and less expensive than that of the other ones.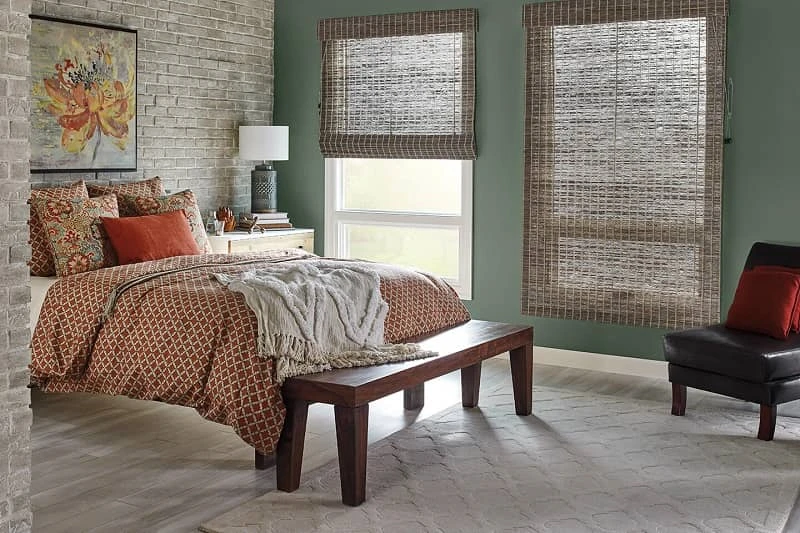 Natural Woven Shades
If you want your room to look casual or you want to have organic elements into space, consider buying natural woven shades. In most of the cases, they are made of sustainable materials, reeds, grasses, etc. and are reasonably stylish.
In the meantime, if you want a bit of privacy, you can use these shades with a liner or maybe a roller shade underneath.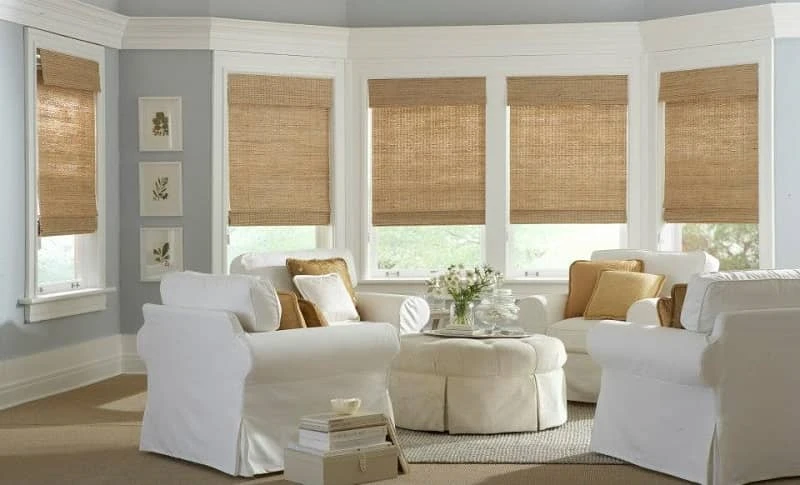 Panel Track Shades
These shades can fulfill your desire to get something that looks very attractive yet has the feature of vertical blinds. These have basically consisted of several panels that got fabric covering. You can slide those panels easily to cover up or uncovering the windows.
Likewise, the panel track can be regarded as one of the topmost choices when it comes to light control and privacy. You can use them in the dining rooms, living rooms also in areas where there are long windows. If you do not want the standard fabric which is mostly available in the market, you can customize your panel track shades.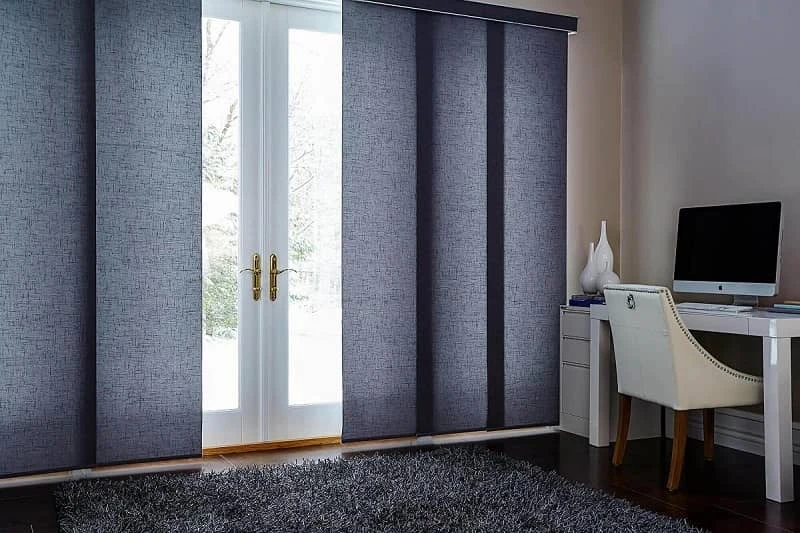 Exterior Shades
These shades block out the heat coming from the sun; hence, the room's interior temperature remains comparatively low. You can use these as discretion on porches or 4 season porches and big windows. Know the difference between the awning and exterior shades as they are very much different from each other.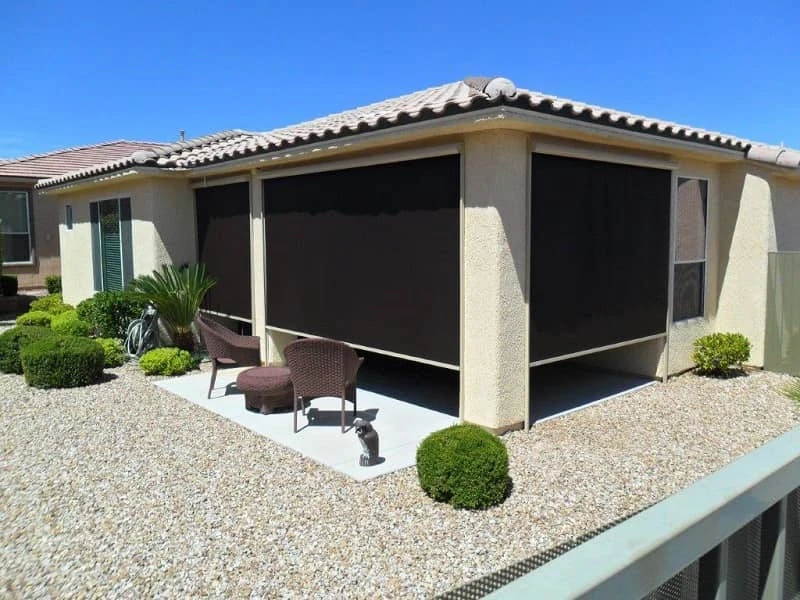 Aluminum Blinds
If you are looking for something durable which offers you to have control over light coming from outside during the daytime, you can add aluminum blinds to your list. These shades possess some features for which they are even more seamless in your room.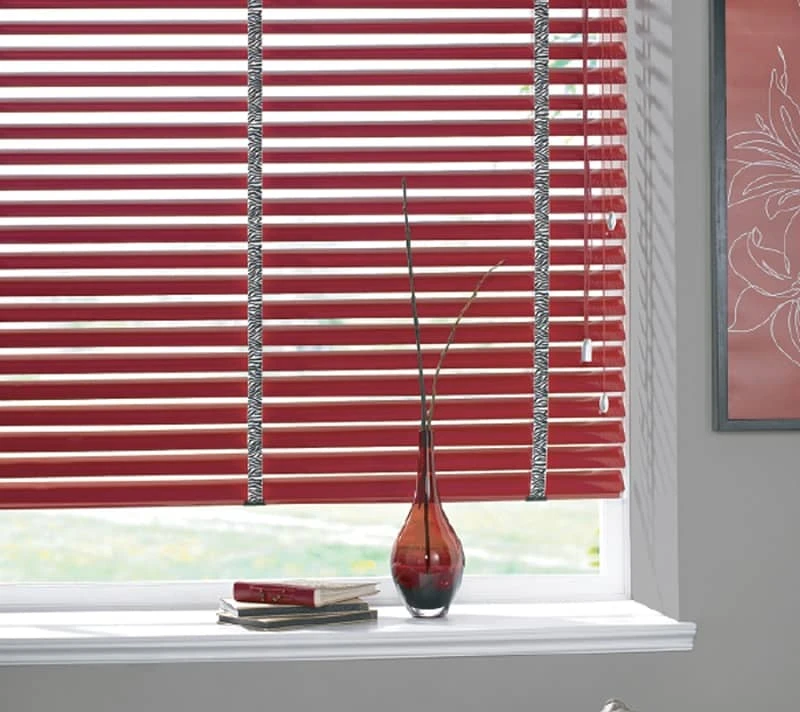 Vertical Blinds
You can see this type of blinds over patio doors. These are pretty durable and have good control over lights. The best feature they hold is that they are very easy to clean.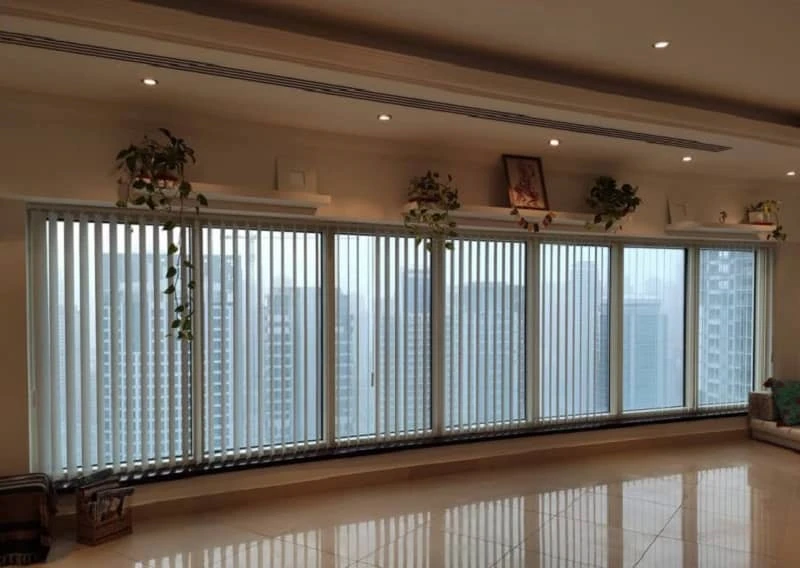 Vertical Blind Alternatives
These are almost like that of vertical blinds, but they are seamless. These blinds do not have intermediary gaps in between the slats. Because of that, they have more control over light than the regular ones.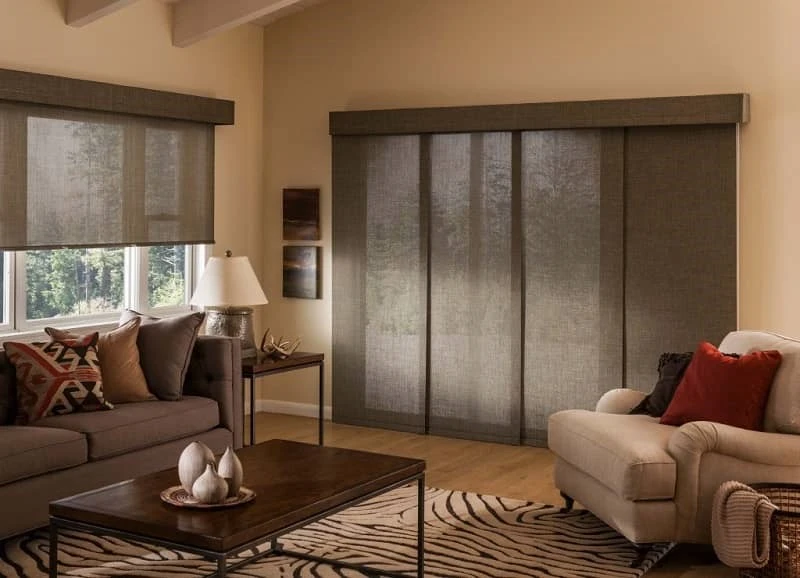 Tie-Up Shades
This type of shades is kind of like a fusion between a curtain and a shade. Materials that are used to make these are very much diversified. They are made of a single piece of fabric that got characteristics ties. These are extended way beyond the bottom part of this shade.
If you want, you can raise it by rolling it upwards and tieing it in the place. This kind of shades offers a country or casual look that goes along with several types of décor.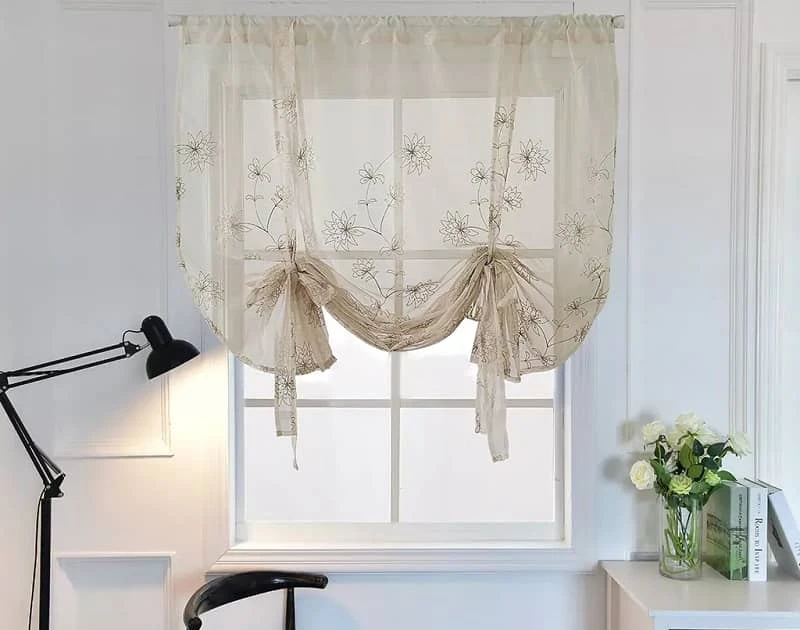 Solar Shades
Solar shades are similar to roller shades. They are used to minimize the amount of glare, sunlight, heat, and UV rays entering into the room from outside. They also preserve the outer view through the window. Solar shades can be said as sunglasses for the windows.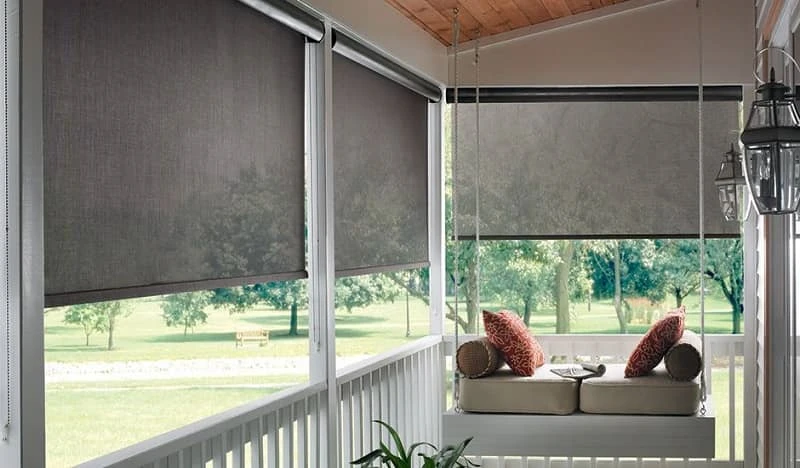 Outdoor Shades
To make these shades weather-resistant, heavy-duty materials are mostly used. Accordingly, outdoor shades are used on decks and patio to minimize the amount of heat and sunlight entering that particular area. Thus, among all kinds of outdoor shades, outdoor solar shades are very popular.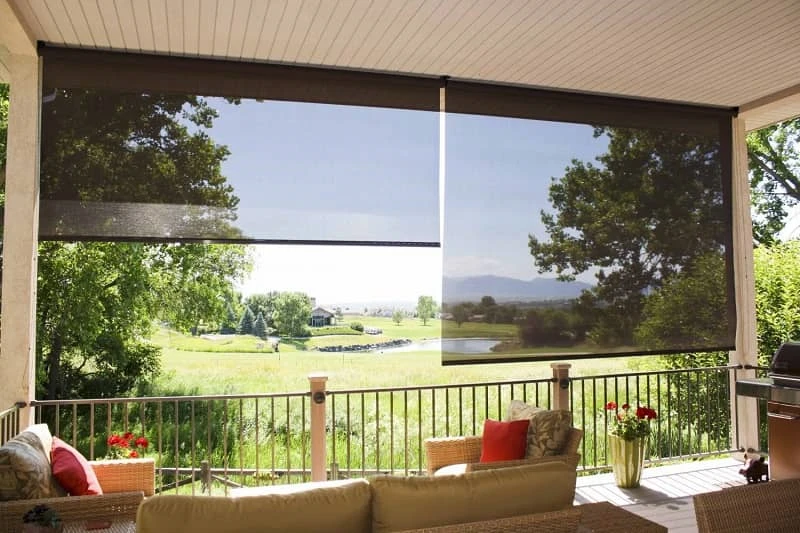 Skylight Shades
You can get skylight shades in multiple styles, including, pleated, roller and cellular. You can cover skylights throughout this shade that are difficult to reach. Cellular shades are trendy for skylight due to their insulating features.
On the other hand, skylight shades have a large removable rod that is used for lowering, raising or adjusting the shades. Sometimes, other than a rod, there is a handle. You can also get automatic versions of these shades in the market.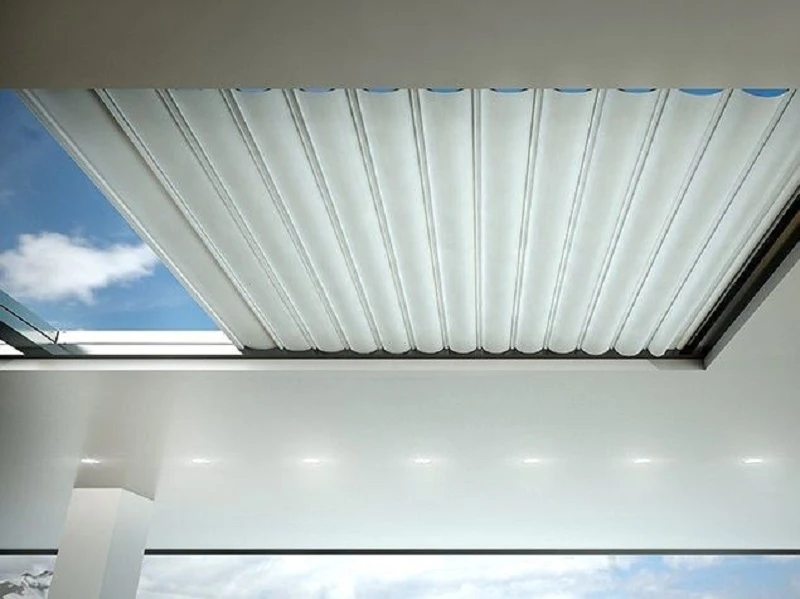 Smart Blinds
Smart blinds can be regarded as the blessings of smart home technology. These seem like a science fiction novel, but honestly, these are for real! Due to their versatility and easy functioning, they are getting very common these days.
Moreover, they are available in different old-school styles, also, in high tech ones. After you get them, you have to sync them with your smartphone application so that you can control them both individually and in groups. You can also program them to get opened and closed at some specific times during the day.
Needless to say, smart blinds are visually most attractive, and they will also help you to save on your daily energy costs.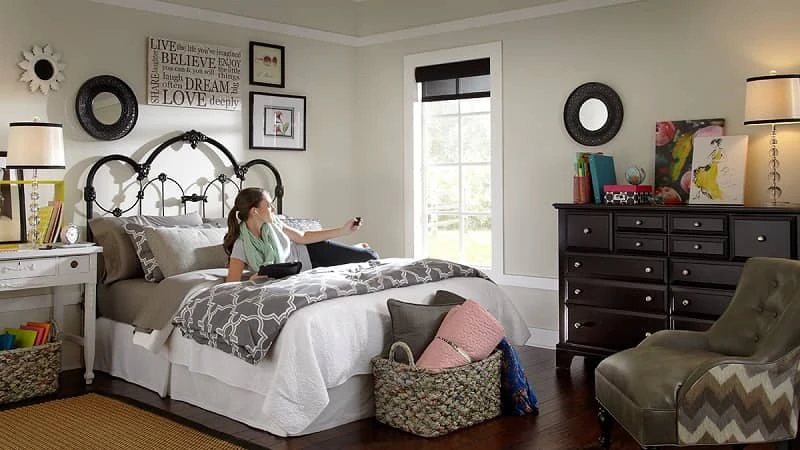 Conclusion
There are many styles of window shades and blinds available on the market. As there tons of choices, it can get really hard for you to choose one from all of them. Considering your necessity and what suits the most for your home can help you a lot while you have to make your choice.
Besides, make your budget before you go buying. That will create more precision in your selection. If you know where to shop from, you can get your desiring blinds which are of good quality and on sale for very reasonable prices.