When building or upgrading a house many decisions are required including the types of rain gutters to be installed. Even though it is something not often thought about, the guttering serves an essential purpose. And homeowners always spend time looking for high-quality products and services. Why? To provide maximum care and protection to their homes and enhance its artistic value. When there are floods it is not worth leaving them to malfunction.
This article highlights the different types of rain gutters to decide on. The descriptions are classified according to material, colors, size, shape, construction, and features
Types Of Rain Gutters For A House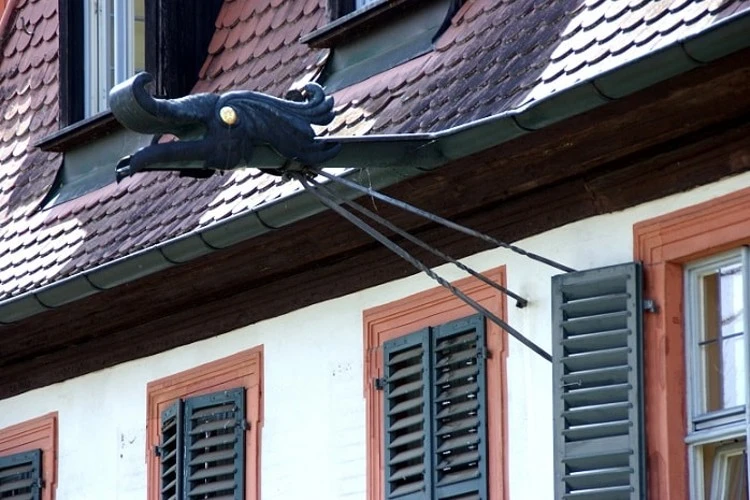 1. Shape
1. K-Style Gutters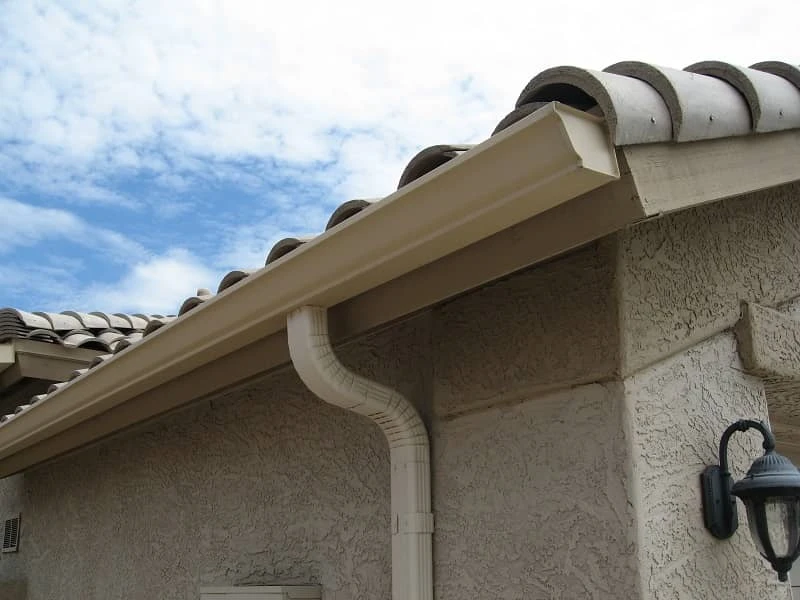 The homes built nowadays have this type of popularly used and chosen gutter. Also known as ogee it is quite popular due to its looks and the fact that it is decorative. The profile is curvier pushing homeowners to largely love it. The appearance is often seen to closely simulate crown molding. Thus, it is mostly installed around the ceilings thanks to the ability to hold a lot of rainwater. This is the right choice for the people living in areas that receive heavy rains. Even better, the gutters are available in many materials and sizes. Also, some expert roofers can make them on-site for a perfect fit for any home. This way the product is seamless and cannot easily leak.
2. Victorian Ogee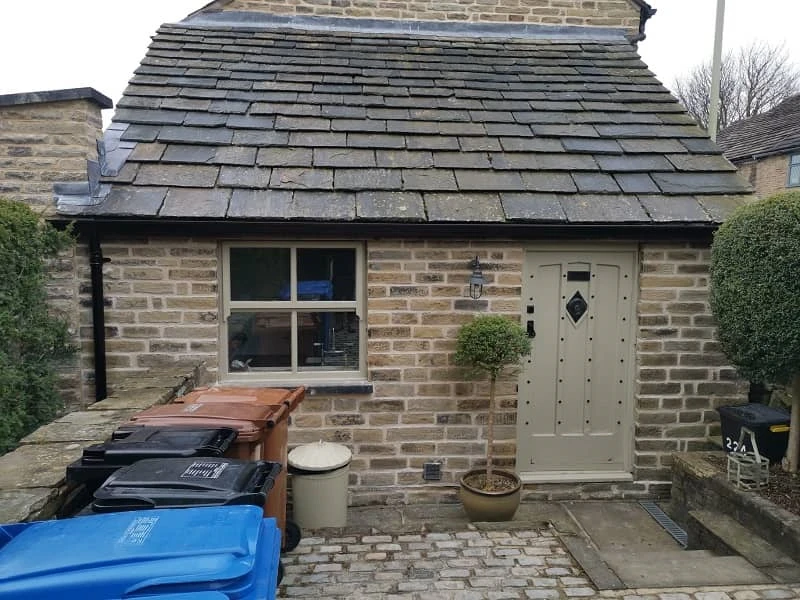 Commonly known as Old Gothic, they are quite unique with a decorative outline that looks perfect in many homes. The style comes, as a result, using cast-iron that was very popular earlier. Although it seems traditional the stylishness looks great. Not only is it best fit for traditional or period homes, but also any property having the right designing will welcome it quite well. The downside is that they are too shallow, so cannot handle a lot of water. And so, it could best suit smaller homes. The best part is that the gutters are customizable.
3. Fascia Gutters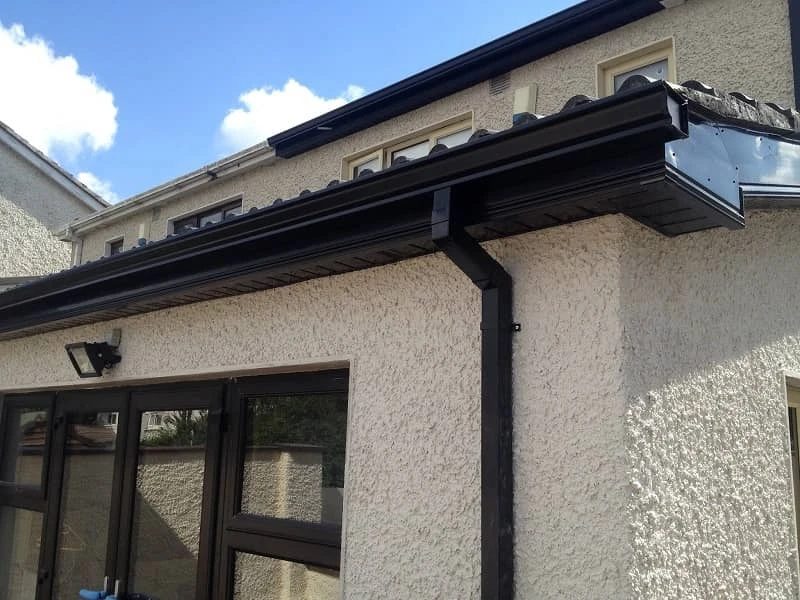 The most common gutters installed in the homes without an existing fascia board is this one. This type performs dual responsibility of being a gutter and a fascia board. The units conceal roof tails well so that no one can see anything if you are looking at the home. As a result, you get some smooth line while also preventing water damages or intrusion of animals via the rafter ends.
4. Half-Round Gutters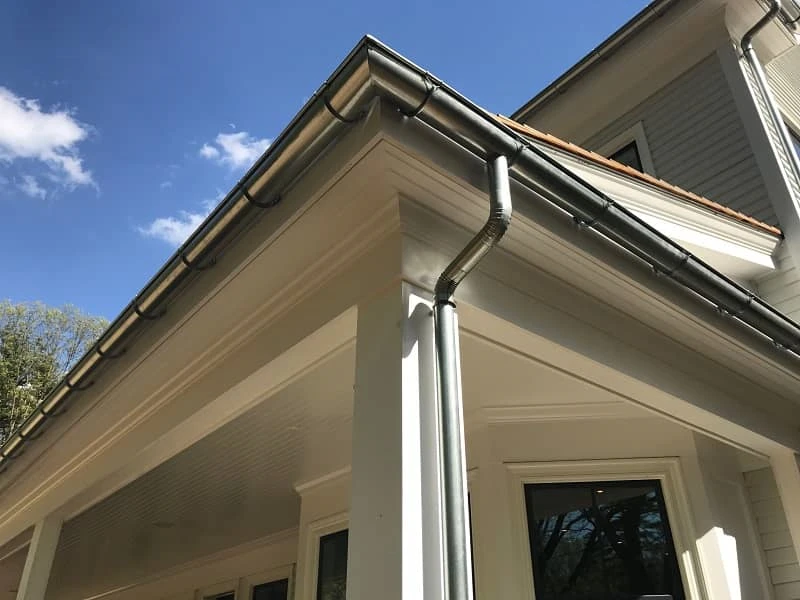 If you need a gutter that adds appeal to your house without being too loud, then it is time to look at half-round type. Generally, they look quite traditional but perfectly work with specific architectural design. After choosing to install this type of gutter, you still must decide over the various styles. That means you will find double-bead, reverse bead, and single-bead. The differences, however, do not affect the excellent performance but it is handy for personal taste. Also, you will need to choose your most preferred materials. This gives an opportunity to easily and perfectly match the style that complements your home. It is also cut as per the length you need and even opt for concealed hangers. That makes people not to see the way you attach them.
5. European Gutters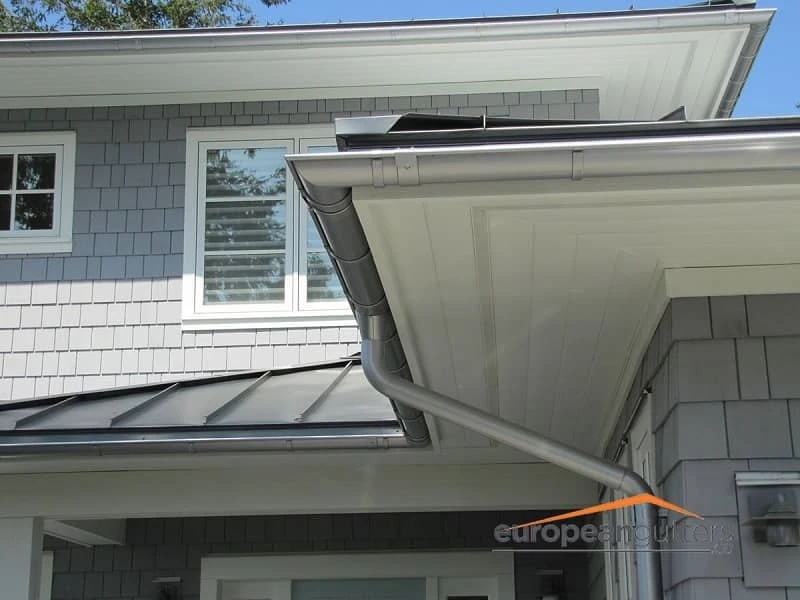 Another type of gutter that has beads from the outside is the European design. Often, attached to a home having half-round hangers, many homeowners pick this style because it is aesthetically attractive and adds class. It is true because it looks as good as new after some time of use thanks to the shiny and distinctive coating. Choosing this works well if your home is an area susceptible to temperature changes or heavy storms. The build materials are generally strong and can hold up even in harsh weather without getting damaged. The downpipes fastened to the gutters are round thus wide enough to allow a lot of water flow without clogging. The expected performance is also seen because animals cannot build homes on them.
2. Material
1. Aluminum
The most common and currently available gutter type is made from aluminum. For a good reason, the material is extremely lightweight and easily installed. This also cuts the potential worries about corrosion that may affect its appearance. This gutter is also easily matched to the color of any existing gutters outside. That way a professional will not struggle in installing it as it can be made and cut at home.
2. Copper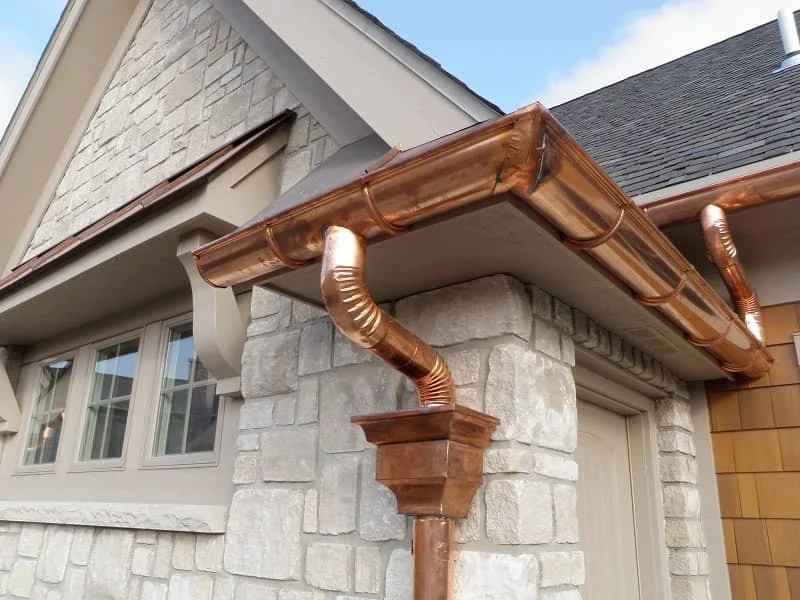 Gutters made from copper are usually installed to reduce the worry about mold growth and the need to repaint them. The systems become more attractive as time passes by thus adding to the home appeal. Unluckily, they are not very durable making most homeowners cautious of mounting them. A falling tree can easily damage them so reducing the lifespan.
3. Galvanized Steel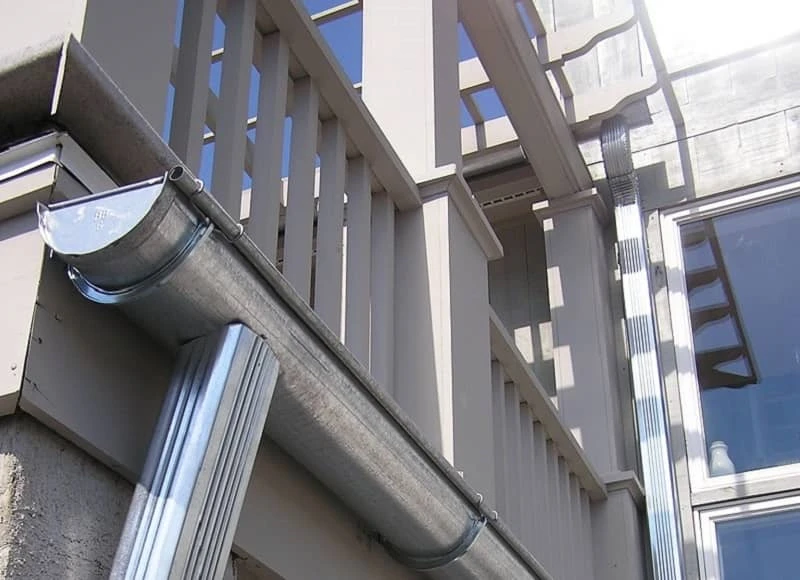 The main material used here is steel and is protected with a zinc layer for protection. The strength of the gutters is incredible but may become damaged with rust. Any homeowner who chooses this should be ready to quickly repair dent or scratches. It is vital that the installation is done by experts. Because without correctly doing it the drainage inside will not be enough. This results in standing water near your home. It is wise to regularly clean them to take out clogs and remove rust.
4. Vinyl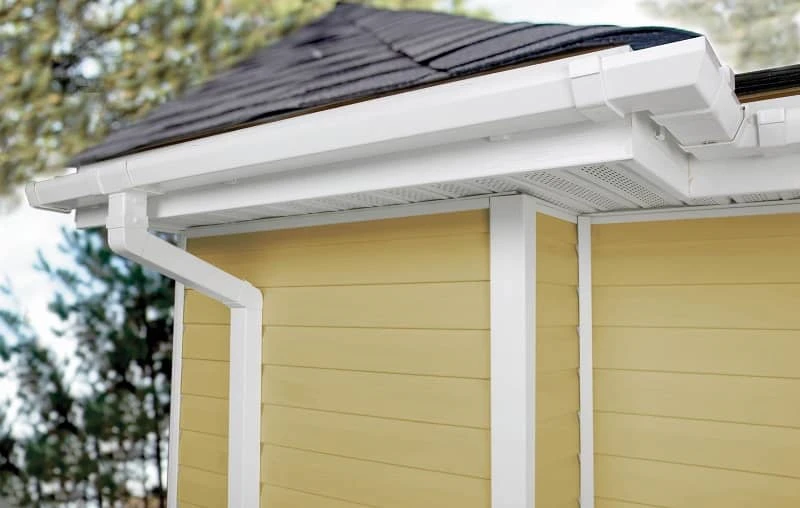 Gutters made from vinyl consists of strong plastic to protect against dents, bending, and corrosion. This is a key aspect if you stay in an area prone to regular severe storms. With this, you will not need to constantly clean the gutters whenever it rains. The lightweight nature makes them easy to cut and install. Even if time is not enough or maybe there is an emergency you will have them quickly up for use. Thankfully, the gutters have no painting thus reducing worries about unsightly marks. Be sure the one you buy is not cheaply constructed. This prevents the instances of sagging and shatter with time.
3. Construction
1. Sectional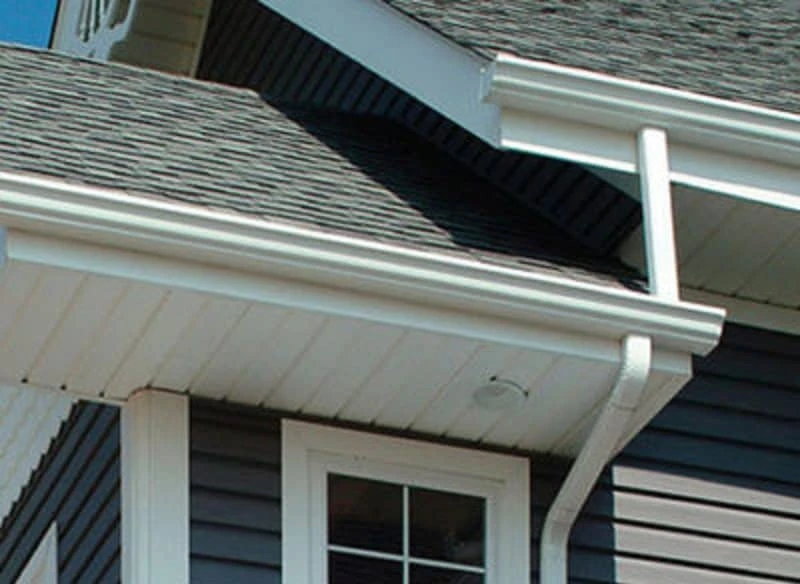 Sectional gutters are often made from combined pieces having different lengths and then well-trimmed to perfectly fit your home. Its lengths are connected as per the corners or the size of the sides. Even though they are not customizable experts can easily cut and install them. Some of the likely drawbacks include leaks on the points of connection. This led to water pouring down on the sides and not away and perhaps causing mold. This risk can be mitigated by homeowners by regularly cleaning them out.
2. Seamless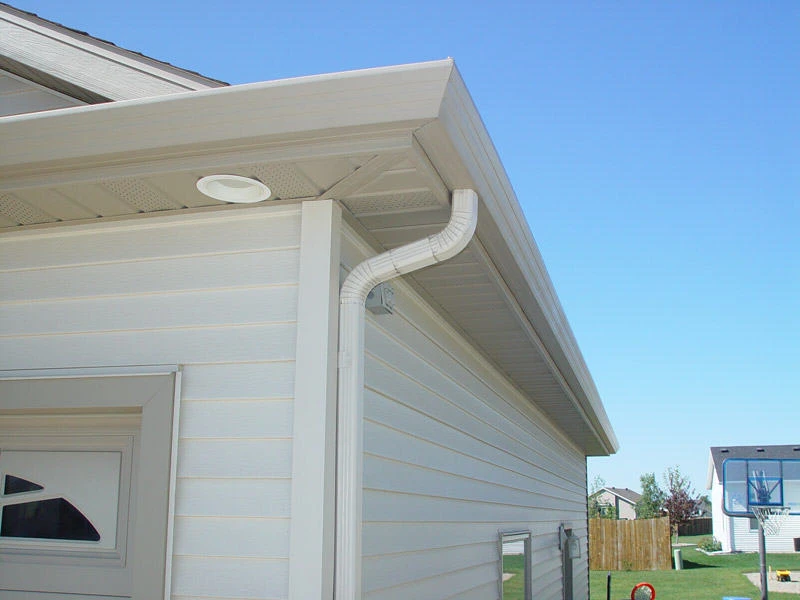 Created from a one-piece, seamless gutters have connections on the corners and downspouts. This means they are sturdy enough and so will not by chance leak even during hard storms. Generally designed from strong materials, this is a unit that is lightweight but durable. Yes, it is constructed to last thus increasing peace of mind to many homeowners. For a perfect fit, it is worth seeking a professional roofer for installing custom made seamless gutters. Of course, special tools are required to create, cut and even fix them. Luckily, you will enjoy the variety of color options available to opt for. So, ensure you pick an attractive one.
4. Sizes
1. 5-inch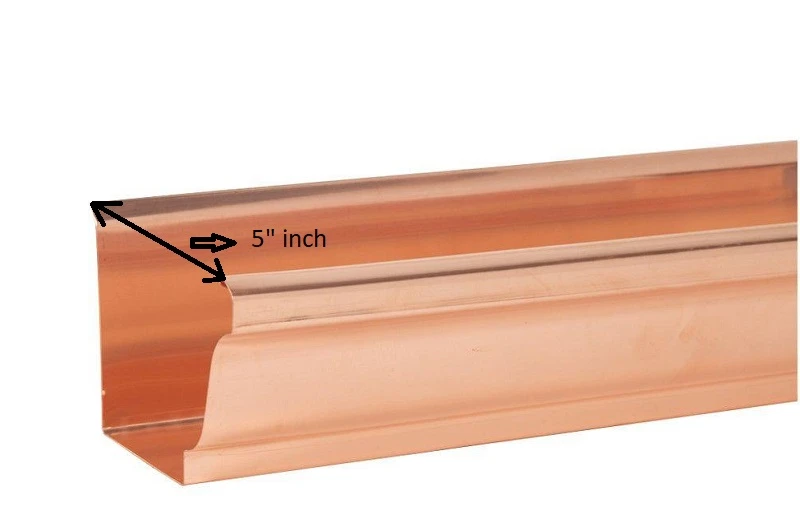 Among the various gutters style, one of the most common sizes is 5-inches. Well, this length is large enough for many homes as it can handle enough water. But in case you stay in a rainy region, it is wise to choose the ones with wider downspouts. This helps the gutter system to wash away the rain quickly.
2. 6-inch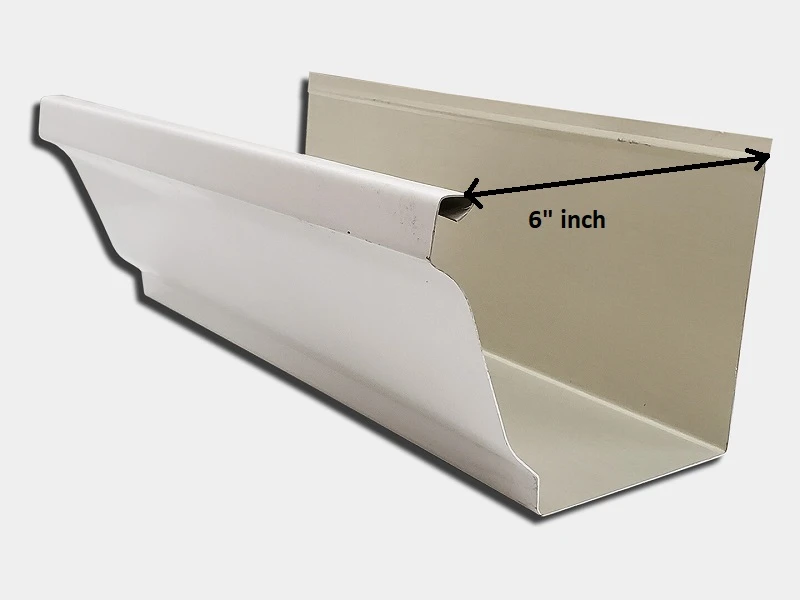 This is a common size for half-round gutters, that works well. In case you are not sure about this always talk to an expert roofer about your area's rainfall intensity, the terrain of the roof, and drainage. Providing this information will enable the individual to double-check and confirm if this size will be fit for the home. This means you will not risk any damages from water. Too large without a reason will affect how the home looks.
5. Colors
1. Neutrals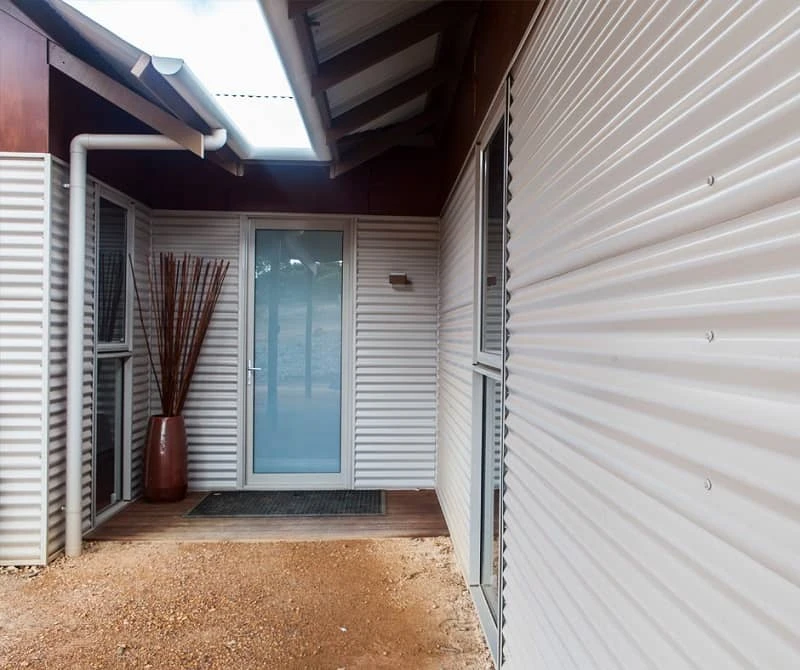 Like any other color for household units, neutral colored gutters make a good choice. Yes, they cannot clash with the existing looks of other features or even contrast too much. Always think about the colors in your garage then work towards matching with the gutters. Keep in mind that gutters are usually seen from a distance. Choose either tan, gray, white, or brown to have a perfect blend, outline, and sharp lines.
2. Bold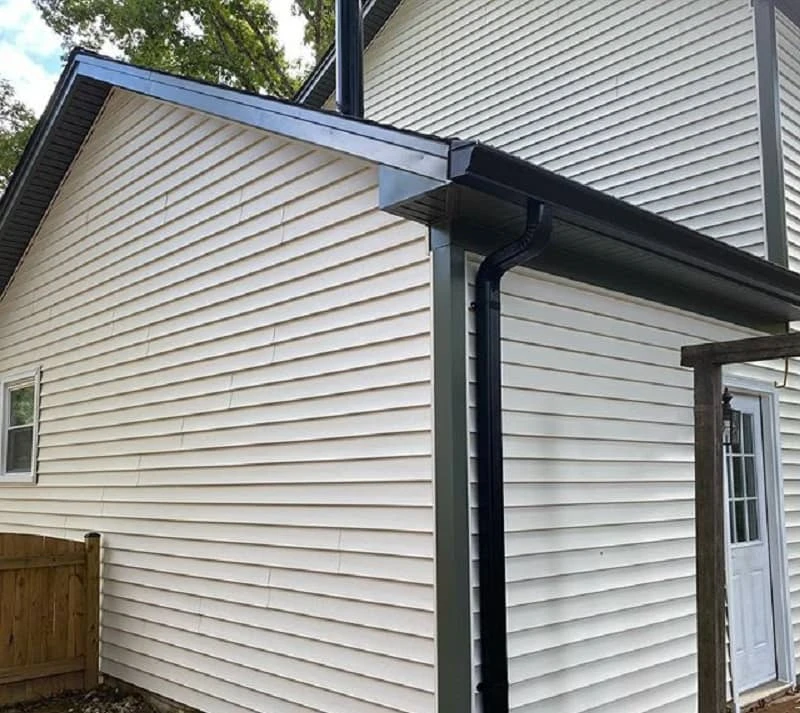 Following your personal preferences and the area you live in, choose a color that stands out from other properties. From Kelly green, pink, to bright blue all can possibly look good in your home. Consider the style, exterior decoration, and nearby landscape before committing to brighter gutters. If you choose and install professionally, then these add architectural attention to the home thus making it stand out.
Granted, not only are rain gutters stylish but also, they perform a critical task. Of course, directing the overflow from the roof to the right drainage from the house. This helps in keeping the house dry, protecting doors, siding, windows, and its foundation from being damaged.
Gutters can be installed on the existing rooftops or added when re-roofing and fully integrating them into the system. The timing for the installation is better if you choose the right one for use in your house. Always consider the important things to like size, coating, material, and even color.