Upon hearing this question, a lot of people might laugh, thinking this is a silly question and that there's not much to it. However, wearing a watch isn't as easy as it sounds; because getting a perfect fit is not only vital but can be challenging at the same time.
Isn't it frustrating when you get a watch, eager to wear it with your favorite outfit, but it turns out to be too tight or too loose? That is why it's essential to know how a watch should fit, and we are here to help you. If you are struggling to find the right fit, this article is what you needed to come across.
How a Watch Should Fit
This might seem like a generic question that most of us might joke about not knowing how a watch should fit. Even though it is a very basic question, but it is something a lot of people don't have much knowledge about.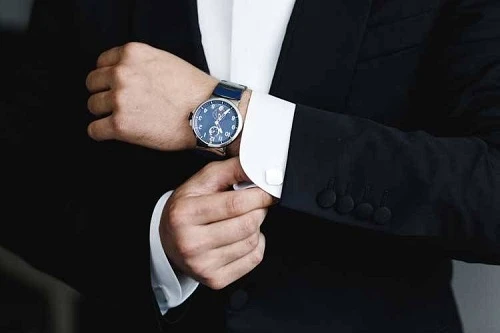 Furthermore, for people who have been wearing it incorrectly, knowing the answer to this question is as important as it is for someone who recently found their love for watches. Even though fashion and taste may cause people to wear the item differently, it is crucial to know the basics of how a watch should fit.
Fitting of the Lug on the Wrist
It is vital for you to observe if the lug is overhanging on your wrist or not. The watch's lugs should not cross the length of the wrist of the wearer. Make sure the lug-to-lug distance connected with the watch case fits your wrist size perfectly.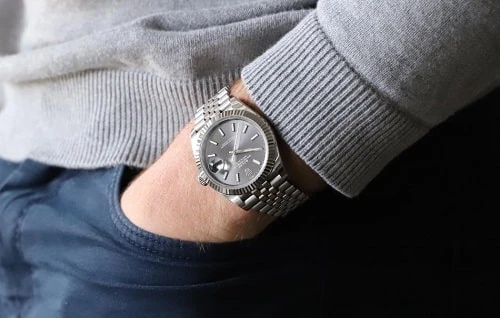 Your watch should sit in the middle of your wrist along with the top strap, also sitting on top of your wrist comfortably. Even though it may vary from person to person, make sure you get a size that will allow you to have your own sweet spot.
Knowing Your Wrist Bone
You have to know where your wrist bone is before you try on a watch to get the perfect fit. The wrist bone is a bone that is protruding below your wrist. Watches should always be worn below your wrist bone, not in front of it or not on it.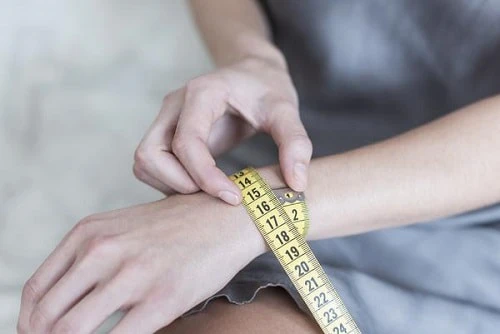 This is because it might restrict your hand movement, and the crown of the watch might also dig into the wrist while you move your hand. As a result, it will give you a very uncomfortable feeling and might hurt as well. So always make sure to wear the watch behind your wrist bone which will give you the best fit.
Watch Size
Undoubtedly, the size of the watch is one of the most important factors, and also the one most of us know about as it determines greatly about having the right fitting. Watches should be worn with straps that will give the right fitting and will sit on your wrist securely.
These aren't meant to be worn loosely and aren't designed to do so. Even though some of us still choose to as tastes vary. If your strap is too loose, you should consider changing it and getting a strap that comfortably fits you.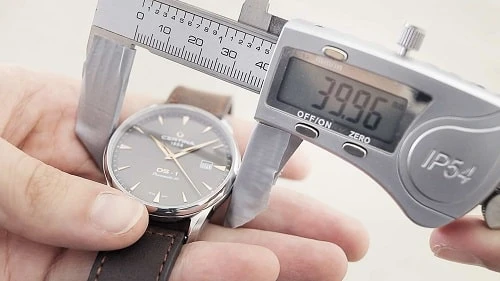 On the other hand, if you have a very thin wrist, avoid going for a watch that has a big casing. This might not only feel uncomfortable but might feel heavy on the hand and hang on one side eventually. Go for a size that won't have the watch or its straps exceeding your wrist.
Figuring out the Right Size
You might have questions about how to figure out if a watch is too large or small for you. Once you see the lugs are extending the edges of your wrist, it is a sign that the watch is too large for you. When looked at from the side, you will be able to see a specific spacing between your wrist and the watch.
If you see the lugs are raised when it is too big for your wrist. In contrast, if the lugs are 1 cm or farther away from the edge of your wrist, it might be small for you. Even though some of you might feel like wearing smaller watches, it is better to wear them than larger ones as they will provide you with comfort.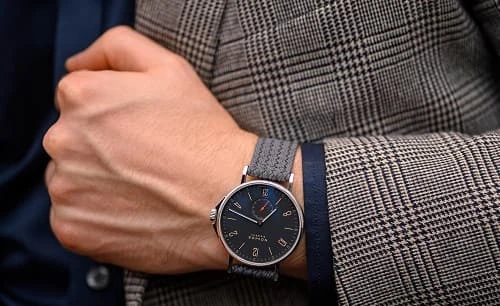 For wrists that are less than 6 inches in size, it is ideal to get a watch with a diameter of 38 mm or under. The ideal lug to lug distance should be less than 42 mm with a depth of 10 mm.
If your wrist measures more than 6 inches to 6.75 inches, then you should get a watch with a diameter of 36-40mm, lug to lug spacing of less than 46 mm, and depth of 12 mm.
On the other hand, having a wrist that measures between 6.75 to 7.5 inches, it is ideal to get a lug-to-lug distance of less than 50 mm and a depth of 14 millimeters.
Lastly, if your wrist measures more than 7.5 inches, then it will be best if you get your watch that has a diameter of 42 mm and above. Besides that, you should get a lug to lug distance of over 46 mm, and the ideal depth would be over 10 mm.
Material of the Watch
The material out of which the watch is created is also an important factor to consider. Even though some watches may be of the same shape, they may differ with the fit on the wearer's wrist. This is because one might be created with a heavy thick metal casing while the other is much lighter.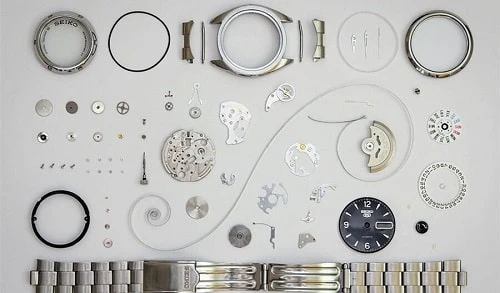 While having a watch that has been made up of heavy metal might perfectly sit on someone's hands and give off a good fitting, it might not be the same for someone else. Hence, look into this factor before getting a watch.
Straps/Bracelets
Straps or bracelets are the main part of the watch that holds the item onto your wrist. I know it can be hard to find a perfectly fitted strap. With time, many different bands with high quality started to offer the micro-adjust option so that you can adjust millimeters to get a better fit.
You should ensure to get a strap that will not only fit you perfectly but will be comfortable as well. While some bracelets are hard to adjust and have the right fit, straps may have a wider option in case of sizes.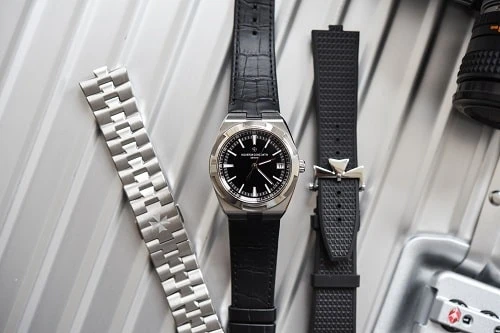 Having straps that are super tight is a big no, as it will suffocate your hand and affect blood flow. On the other hand, a very loose strap isn't good either as it will be uncomfortable and sloppy as well.
If your watch is too loose or too tight, you can just change the straps by removing the watching band with one that fits you perfectly. Doing so, it won't only look much more fashionable but will feel secure on the wrist too.
Make sure that you have a fit that will allow two fingers to slide easily under the strap. This way, you will have the perfect fit on the wrist and wear the watch with ease.
Verdict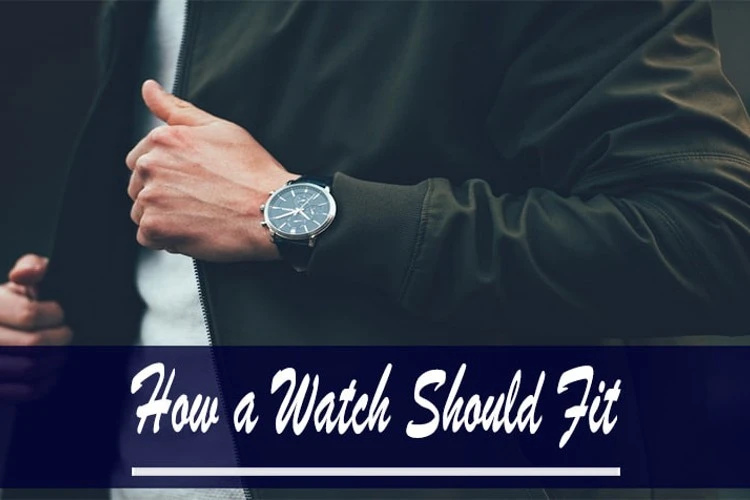 A watch with a precise fitting will not only make you look more fashionable but will make you feel more comfortable and elegant. You can now rock that watch on your wrist with ease once you get the right strap and of the right size.
We hope this article has helped you to get sufficient knowledge about how a watch should fit. It is important for you to make sure to keep the key elements in mind so that you can find a watch with an accurate fitting.